The Carter Family: Don't Forget This Song Book Launch Party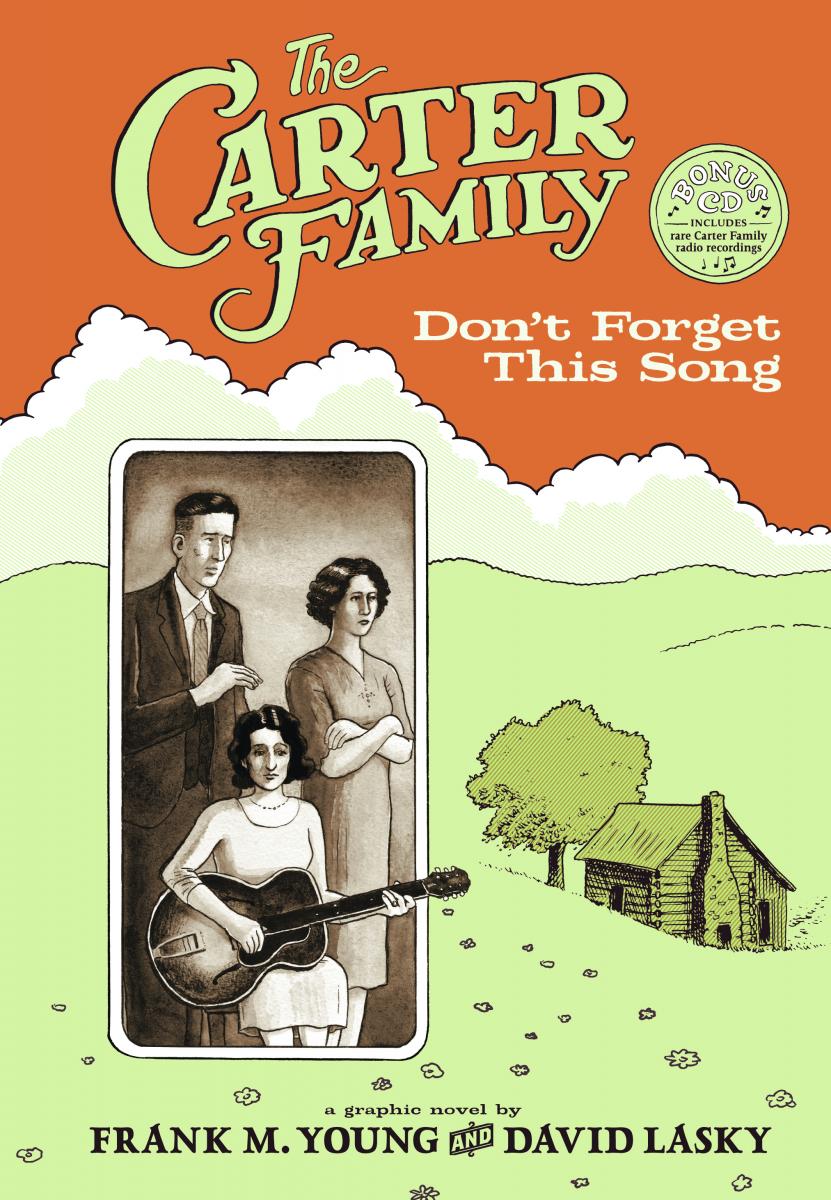 Writer Frank M. Young and artist David Lasky read and show slide projections of their original graphic novel, "The Carter Family: Don't Forget This Song," which tells the story of the famed Carter Family, the first superstar group of country music. Writers Stacey Levine, Kelly Froh, Elissa Washuta and Mark Campos will also be part of this multimedia reading, and musicians Laurel Bliss and Cliff Perry will play a set of Carter Family songs. Plus, a video preview of "The Winding Stream," a documentary about the Carter Family, by Beth Harrington.
The bar will be open. Books will be for sale by Elliott Bay Book Company.
$6 at the door (Due to unforeseen circumstances, Kate Lebo will no longer be able to provide pie for this event.)
About "The Carter Family: Don't Forget This Song"
In "The Carter Family: Don't Forget This Song," writer Frank M. Young and artist David Lasky tell the story of the Carter Family—the first superstar group of country music—who made hundreds of recordings and sold millions of records between 1927 and 1944. This rich and compelling original graphic novel is not only a unique biography, but also a moving account that reveals the family's rise to success, their struggles along the way, and their impact on contemporary music. It is also a story of success and failure, of poverty and wealth, of racism and tolerance, of creativity and business, and of the enduring power of music and love.
The Carter Family is the perfect marriage of mediums—from the beginning, country music, like comics, has struggled for respect, with neither being treated as proper music or literature until decades and generations later, when the individuality of the work could no longer be ignored. Each also shares the same goal: to tell stories, and to capture those stories honestly. Illustrated with exacting detail and written in the Southern dialect of the time, the book is uniquely American, and comes together perfectly to evoke the look and feel of its era, and the sounds of its subject.
The book also includes a bonus music CD of 11 rare Carter Family radio recordings.
"Frank Young and David Lasky have spun a work of visual music that will replay in your head and heart well after you've finished reading it."
—Art Spiegelman, Pulitzer Prize–winning writer/artist of "Maus"
"An absolutely charming tale of romance, compulsion, anthropology, great meteoric success, and all the ironic baggage that usually goes with that kind of success. It is dramatic, larger than life, and absolutely true. I loved it."
—Kim Deitch, author of "Shadowland" and "The Boulevard of Broken Dreams"
About the Authors
Frank M. Young is a writer and editor who has contributed to newspapers and magazines across the country. Born in the Deep South, he now lives in Seattle, Washington.
David Lasky has written and illustrated a number of highly acclaimed comic books. Originally from Virginia, he now makes his home in Seattle, Washington.