The Haves and the Have Nots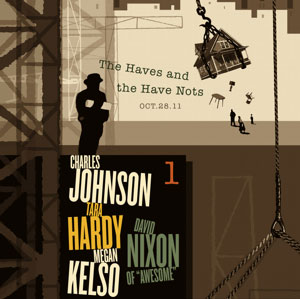 Commissioned by Richard Hugo House as part of the 2011-2012 Hugo Literary Series, Charles Johnson, author of the National Book Award-winning "Middle Passage"; queer spoken word luminary Tara Hardy; and Fantagraphics' cartoonist Megan Kelso debut new writing that answers the question, "Does having it all ever equal happiness?", with new music by David Nixon of "Awesome."
Series passes and individual tickets are on sale now! Get yours online here, or by calling (206) 322-7030. (Not a member? Become one today and get a discount on your tickets, too!)
More information about the Hugo Literary Series here.
The Writing Prompt for The Haves and the Have Nots
The gap between the wealthiest Americans and everyone else is the largest it has been since tracking began in 1967, but you don't need to see numbers for proof of that. Throughout history, the chasm between the "haves" and the "have nots" has been symbolized by everything from Marie Antoinette's wigs to the lines of Model T's purchased by the nouveau riche of the 1920s. Horatio Alger's rags-to-riches stories convinced early-twentieth-century youths that they could escape the working class through hard work and strong character alone, and a century later, kids have internalized the mythos of $450 million-rapper-turned-mogul Jay-Z growing up in the projects before building his empire. But how possible is the jump from "have not" upward? Does having it all ever equal happiness—or does it always breed discontent? Or is it really all about the Benjamins?
About the Writers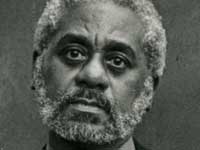 Dr. Charles Johnson is a novelist, essayist, literary critic, short story writer, cartoonist, screenwriter and Professor Emeritus at the University of Washington. He is a 1998 MacArthur fellow, author of "Middle Passage," which received the 1990 National Book Award for fiction, and a 2002 recipient of an Academy Award in Literature from the American Academy of Arts and Letters. He is the author of 18 books, among them "Turning the Wheel: Essays on Buddhism and Writing," and has published numerous essays, drawings and works of criticism. His fiction includes the novels "Faith and the Good Thing," "Oxherding Tale" and "Dreamer," and three story collections, "The Sorcerer's Apprentice," "Soulcatcher and Other Stories" and "Dr. King's Refrigerator and Other Bedtime Stories." You can visit his author's web site at oxherdingtale.com, and read his weekly essays on literature, philosophy and contemporary issues on E-Channel.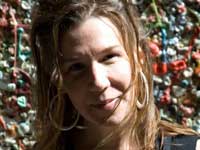 Tara Hardy is the working class queer femme poet who founded Bent, a writing institute for LGBTIQ people in Seattle. Her first full length book of poems, "Bring Down the Chandeliers," was published by Write Bloody Press in the spring, 2011. She is a founding member of Salt Lines, the all woman performance poetry group that has toured the U.S. since March, 2009. By a vote of the people, the Seattle City Council named Tara Hardy Seattle Poet Populist in 2002. She is the recipient of the 2011 Washington Poets Association Burning Word Award. She has been a finalist on seven National Poetry Slam stages. A daughter of the United Auto Workers, and activist in the Battered Women's Movement, Tara is committed to art as a tool for social change. Her work has been published in various journals and anthologies, including two anthologies by Seal Press, "Sex and Single Girls" and "Without A Net." Tara has been a keynote speaker and performer on hundreds of campuses for Take Back the Night, LGBT Pride, Women's History Month, Trans Awareness Week, Kink on Campus, Women's Studies and Lavender graduations, Domestic Violence Awareness Month, National Coming out Day and various gender, sexuality, social class and poetry related events. More about Tara at tarahardy.net.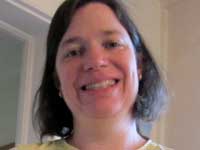 Megan Kelso is one of the first cartoonists to make comics that stem from a literary tradition. The Onion's AV Club has said, "Kelso's work radiates a warmth, poetry, sympathy and simultaneously an earthy and otherworldly essence that few comics creators have brought to the table with such quiet confidence and grace." After dropping out of art school in 1987, she completed her BA at the Evergreen State College in Olympia, Washington. There, she studied history and political science. Inspired by the explosion of 'zines, bands and DIY art projects going on in Olympia at the time, she also started self-publishing the influential Riot grrrl minicomic "Girlhero." After graduating, she moved back to Seattle and began to meet other cartoonists. Between 1993 and 1997, she self-published six issues of "Girlhero" with the help of a self-publishing grant from the Xeric Foundation. In 1998, Highwater Books collected the best work from the "Girlhero" comics in a book called "Queen of the Black Black." Highwater Books and the artists orbiting it, including Kelso, published some of the best and most influential art and literary comics of the aughts. In 2002, Kelso won two Ignatz awards for the early minicomic chapters of her graphic novel "Artichoke Tales." She continued to work on short stories and contributed to Jordan Crane's pioneering comics anthology "Non #5." Fantagraphics Books published her second book,"The Squirrel Mother" in 2006, a month after the birth of her daughter Virginia. In 2007, she was chosen by The New York Times Magazine to serialize a comic in their weekly Funny Pages feature. "Watergate Sue" ran for six months. After working on it off and on for 10 years, "Artichoke Tales" was published by Fantagraphics in 2010. Kelso is currently working on short stories including an excerpt from George Eliot's "Middlemarch" for an anthology called "The Graphic Canon" and she is also at work expanding "Watergate Sue" into a graphic novel.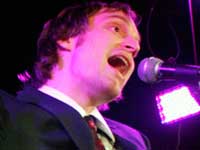 David Nixon is a multi-disciplinary performance artist and musician who is also a Philosophy professor at the University of Washington's Bothell branch, where he teaches courses on a variety of subjects including: the meaning of life, music, science fiction, artificial intelligence, applied ethics and others. Recent artistic projects include: "Center-Cut Ham Dinner Night Slide Show" (Annex Theatre, Nov. 2010), a one-man show about the meaning of life featuring theater, dance, animation, music and film; and "West" (On The Boards, April 2010), a music/theater production about American expansion and imperialism, written and performed by "Awesome", a musical septet and art collective that David co-founded in 2004. David is also a member of the bluegrass band, The Half Brothers.
Presenting sponsor: Amazon.com