The Knockout Queen: An Evening with Rufi Thorpe and Laurie Frankel
Join us for an online conversation between Rufi Thorpe, author of the new novel The Knockout Queen, and Laurie Frankel, bestselling author of This Is How it Always Is.
About The Knockout Queen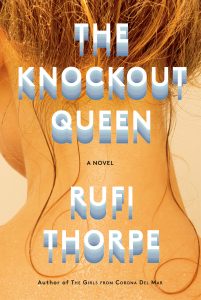 "Full of verve… Revelatory." —Los Angeles Times
A dazzling and darkly comic novel of love, violence, and friendship in the California suburbs.
Bunny Lampert is the princess of North Shore⁠—beautiful, tall, blond, with a rich real-estate-developer father and a swimming pool in her backyard. Michael⁠⁠—with a ponytail down his back and a septum piercing⁠—lives with his aunt in the cramped stucco cottage next door. When Bunny catches Michael smoking in her yard, he discovers that her life is not as perfect as it seems. At six foot three, Bunny towers over their classmates. Even as she dreams of standing out and competing in the Olympics, she is desperate to fit in, to seem normal, and to get a boyfriend, all while hiding her father's escalating alcoholism. Michael has secrets of his own. At home and at school Michael pretends to be straight, but at night he tries to understand himself by meeting men online for anonymous encounters that both thrill and scare him. When Michael falls in love for the first time, a vicious strain of gossip circulates and a terrible, brutal act becomes the defining feature of both his and Bunny's futures⁠⁠—and of their friendship. With storytelling as intoxicating as it is intelligent, Rufi Thorpe has created a tragic and unflinching portrait of identity, a fascinating examination of our struggles to exist in our bodies, and an excruciatingly beautiful story of two humans aching for connection.
---
About the Presenters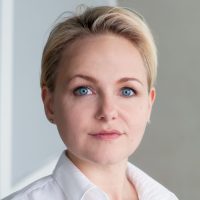 Rufi Thorpe received her MFA from the University of Virginia in 2009. She is the author of Dear Fang, with Love and The Girls from Corona del Mar, which was long listed for the 2014 International Dylan Thomas Prize and for the 2014 Flaherty-Dunnan First Novel Prize. A native of California, she currently lives in Los Angeles with her husband and sons.
---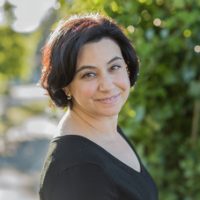 Laurie Frankel is the New York Times bestselling, award-winning author of three novels. Her writing has also appeared in the New York Times, the Guardian, Publishers Weekly, People Magazine, Lit Hub, The Sydney Morning Herald, and other publications. She is the recipient of the Washington State Book Award. Her novels have been translated into more than twenty-five languages, and all three have been optioned for film or TV. A former college professor, she now writes full-time. She was recently named one of the 50 Most Influential Women in Seattle where she lives with her family and makes good soup.