The Writer's Life | Before and After the Book Deal by Courtney Maum
Acclaimed novelist and publishing consultant Courtney Maum visits Hugo House to present her latest book, Before and After the Book Deal, a compendium of publishing advice from some of the top authors, agents, and editors in the business.
---
About the Book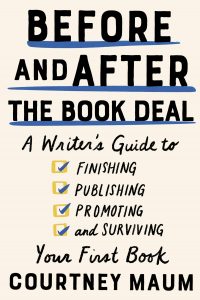 Before and After the Book Deal: A Writer's Guide to Finishing, Publishing, Promoting, and Surviving Your First Book has over 150 contributors from all walks of the industry, including international bestselling authors Anthony Doerr, Roxane Gay, Garth Greenwell, Lisa Ko, R. O. Kwon, Rebecca Makkai, and Ottessa Moshfegh, alongside cult favorites Sarah Gerard, Melissa Febos, Mitchell S. Jackson, and Mira Jacob. Agents, film scouts, film producers, translators, disability and minority activists, and power agents and editors also weigh in, offering advice and sharing intimate anecdotes about even the most taboo topics in the industry. Their wisdom will help aspiring authors find a foothold in the publishing world and navigate the challenges of life before and after publication with sanity and grace.
Are MFA programs worth the time and money? How do people actually sit down and finish a novel? Did you get a good advance? What do you do when you feel envious of other writers? And why the heck aren't your friends saying anything about your book? Covering questions ranging from the logistical to the existential (and everything in between), Before and After the Book Deal is the definitive guide for anyone who has ever wanted to know what it's really like to be an author.
---
Related Classes
---
About the Author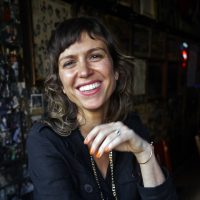 Courtney Maum is the author of the novels Costalegre, Touch, and I Am Having So Much Fun Here Without You and the chapbook Notes from Mexico. Her writing and essays have been widely published in such outlets as BuzzFeed, the New York Times, O, The Oprah Magazine, Interview, and Modern Loss. She is the founder of the learning collaborative The Cabins, and she also works as a product namer and publishing consultant from her home in Connecticut.