Tracing the Maps: Claudia Castro Luna, Cindy Williams Gutiérrez, Raúl Sánchez, and Carolyne Wright
Through the journeys both physical and internal, emotional and linguistic, of the poets featured this evening, this reading will traverse the map of the Americas, from the south of Chile, through El Salvador and central and northern Mexico, into North America's Pacific Northwest; and trace maps of sorrow and celebration, terror and joy, violence and solidarity. From the exiled and disappeared of Chile, the children and families of El Salvador seeking asylum in the US, the missing and murdered women of Mexico and the borderlands, from commemorations of the Day of the Dead in altars of memory, and the silent and silenced voices of history and herstory, we will follow the poetic routes, roads and rivers, music and imagery, in order to trace these poetic journeys of encounter and return.
RSVP via the "Tickets" link to join the Zoom conversation.
About the Readers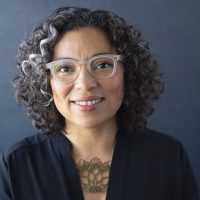 Claudia Castro Luna is Washington State Poet Laureate (2018 – 2021), and she served as Seattle's first Civic Poet (2015-2017). The recipient of an Academy of American Poets Prize and an Academy of American Poets Laureate Fellowship, she is the author of Killing Marías (Two Sylvias Press, 2017), Finalist for the Washington State Book Award 2018; This City (Floating Bridge Press); and One River, a Thousand Voices. Born in El Salvador, she came to the United States in 1981. Her non-fiction has appeared in the anthologies This is the Place (Seal Press) and Vanishing Points: Contemporary Salvadoran Narrative (Kalina Eds).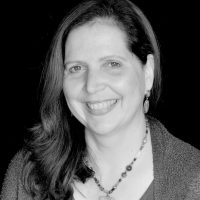 Cindy Williams Gutiérrez was awarded the 2018 Willow Books Editor's Choice Poetry Selection and a 2016 Oregon Literary Fellowship for Inlay with Nacre: The Names of Forgotten Women. Cindy was selected by Poets & Writers as a 2014 Notable Debut Poet for the small claim of bones (Bilingual Press), which placed second in the 2015 International Latino Book Awards. She received the 2017 Oregon Book Award for Drama for Words That Burn, which premiered at Portland's Milagro Theatre and was produced in Klamath Falls, Oregon and Twisp, Washington. Cindy is cofounder of Los Porteños, Portland's Latino writers' collective, and of Methow Valley's Confluence Poets.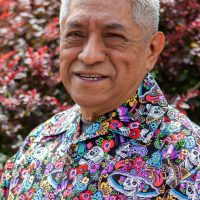 Raúl Sánchez is the newest City of Redmond Poet Laureate. He teaches poetry in Spanish at Evergreen High School through the Seattle Arts and Lectures (WITS) program, also at Denny International Middle School through the Jack Straw Educational Project; and he volunteers for PONGO Teen Writing at the Juvenile Detention Center. His first book of poetry is All Our Brown-Skinned Angels (Moonpath Press, 2012), nominated for the Washington State Book Award 2013; and he recently translated Ellen Ziegler's book to Spanish for the Museum of Antique Mexican Toys.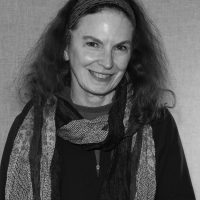 Carolyne Wright's most recent books are This Dream the World: New & Selected Poems (Lost Horse Press, 2017), whose title poem received a Pushcart Prize and was included in The Best American Poetry 2009; and  her translation of Chilean poet Eugenia Toledo, Trazas de mapa, trazas de sangre / Map Traces, Blood Traces (Mayapple Press, 2017), finalist for the 2018 Washington State Book Award in Poetry and the 2018 PEN Los Angeles Award in Translation.  Carolyne teaches for Hugo House and for national and international literary conferences and festivals. She has received grants from the Fulbright Foundation, the NEA, 4Culture, Seattle's Office of Arts & Culture, and the Instituto Sacatar of Bahia, Brazil.