Under the Influence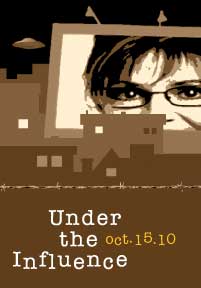 Police blotters archive fender benders, hit-and-runs and fatalities caused while driving under the influence, offering the facts of the case without the shattered windshields and deployed airbags. But what about the influences that aren't poured from a bottle or bought on a street corner? Fueled by religious visions, Joan of Arc led the French to key victories during the Hundred Years' War, and when Charles Manson called for Helter Skelter, he needed not go further than his own compound for takers in his mission. From the One Ring to Rule Them All to a demonic dog next door to plain, old greed, Frodo Baggins, David Berkowitz and Gordon Gekko all succumbed to the power of influences. So, in an age where hysteria is an orange alert and a few Twitter posts away, how do we judge the effect of influences that cannot be measured by saying the alphabet backwards or walking a straight line on the shoulder of a highway? And what are their consequences?
Commissioned by Richard Hugo House, writers Nancy Rawles, Ed Skoog and Jess Walter, joined by the band The Board of Education, premiere new work on the theme Under the Influence as part of the Hugo Literary Series on October 15, 2010, 7:30 p.m. in Hugo House's theater.
Get your tickets today! Series passes and single tickets for Under the Influence may be purchased online here, by calling us at (206) 322-7030 or dropping by Hugo House during our normal business hours.
For more information about the series, visit the event page.
About the Writers and Musicians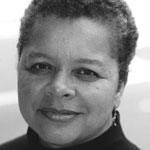 Nancy Rawles is the author of three critically acclaimed and award-winning novels—"My Jim" (Crown Publishing, 2005); "Crawfish Dreams" (Doubleday, 2003); and "Love Like Gumbo" (Fjord Press, 1997). All three novels address issues of sexuality, violence and racial oppression in the lives of their female protagonists. "Love Like Gumbo" won an American Book Award for its portrayal of a lesbian daughter's struggle for independence from her warm but suffocating family. "Crawfish Dreams," the story of an elder's coming to terms with the devastation of her community and the depression of her offspring, was selected for the Barnes and Noble Discover Great New Writers Program. Nancy's latest novel, "My Jim," tells the story of the wife and children of Mark Twain's famous slave character from "The Adventures of Huckleberry Finn." In her New York Times review, Helen Schulman wrote of "My Jim" "as heart-wrenching a personal history as any recorded in American literature."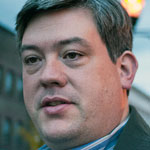 Ed Skoog is the author of "Mister Skylight" (Copper Canyon Press, 2009). His poems have appeared in Paris Review, American Poetry Review, Poetry, Narrative, Ploughshares, The New Republic, Threepenny Review and elsewhere. His work has won many awards, including the Lyric Poetry Prize from the Poetry Society of America, and he has been a writer-in-residence at Richard Hugo House and George Washington University. He lives in Seattle.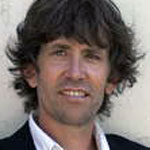 Jess Walter is the author of five novels, most recently "The Financial Lives of the Poets" and "The Zero," a finalist for the 2006 National Book Award. He has also won the Edgar Allan Poe Award and the Pacific Northwest Booksellers Award and has been a finalist for the LA Times Book Prize and the PEN USA Literary Prize in both fiction and nonfiction. His books have been New York Times, Time, Washington Post and NPR best books of the year and are translated into twenty-two languages. He lives in Spokane.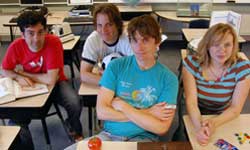 The Board of Education was created in 2007 as a side project of Seattle indie pop band Central Services. Fronted by former elementary school teacher and published children's author Kevin Emerson, The Board of Education is a witty musical romp written for elementary school kids but with something for all ages. Their debut album, "Central Services Presents…The Board of Education!," was released in 2008.
Presenting sponsor: Amazon.com