¡Viva la Revolucion!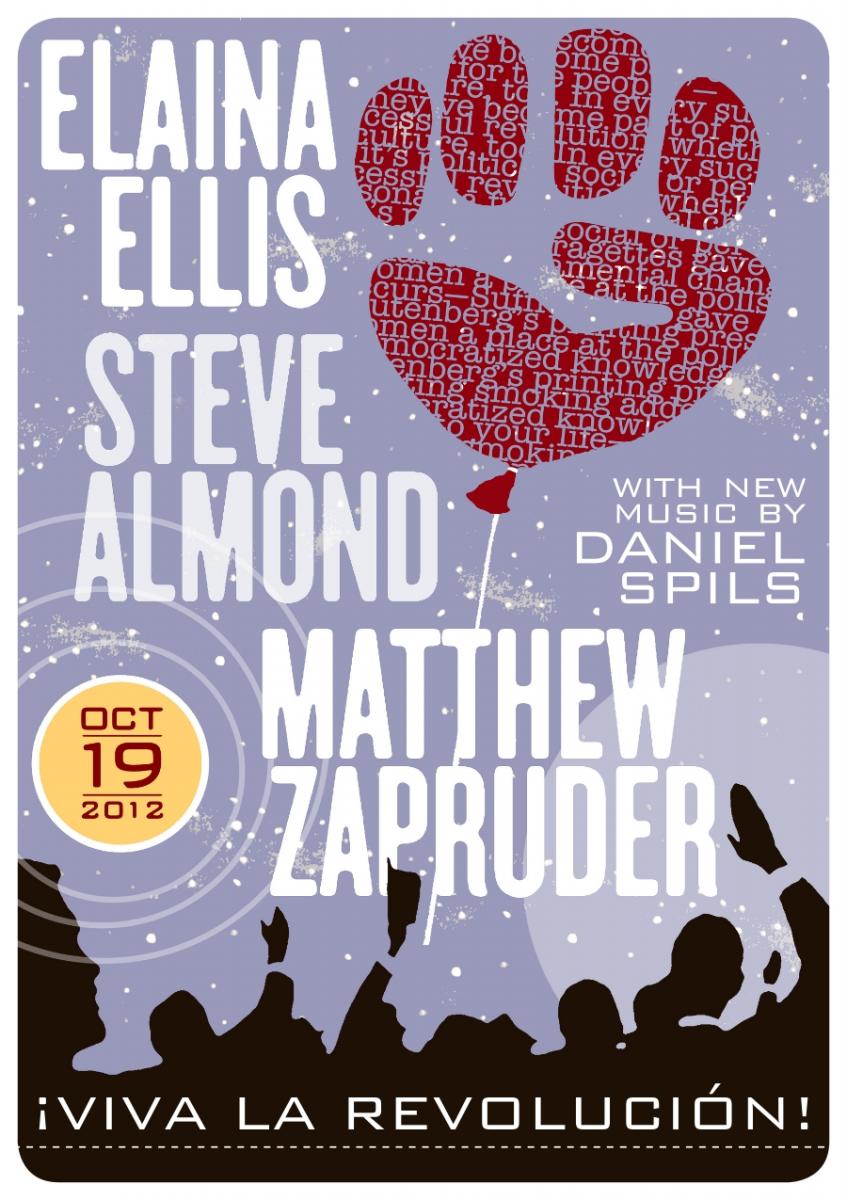 Commissioned by Richard Hugo House as part of the 2012-2013 Hugo Literary Series, bestselling author of "Candyfreak" Steve Almond; Matthew Zapruder, author of New York Times Notable Book of the Year "Come On All You Ghosts"; and spoken word artist Elaina Ellis are up in arms with new music from Daniel Spils of Maktub.
Series passes and individual tickets are on sale now. Get yours online here, or by calling (206) 322-7030. (Not a member? Become one today and get a discount on your tickets, too!)
More information about the Hugo Literary Series here.
The Writing Prompt for ¡Viva la Revolucion!
Ever since Che Guevara's face became ubiquitous on Urban Outfitters t-shirts, Louis Vuitton purses and black-light posters, revolutions have become more than "for the people"—they've become part of pop culture, too. In every successful revolution, whether it's political, social or personal, a fundamental change occurs—Suffragettes gave women a place at the polls; Gutenberg's printing press democratized knowledge; quitting smoking added years to your life—causing a shift in the status quo through civil disobedience, determination or willpower. What revolutions in your own life do you wish could be iconized on a t-shirt? What would you need an army of steely-eyed guerrillas barreling down on you to overcome?
About the Writers: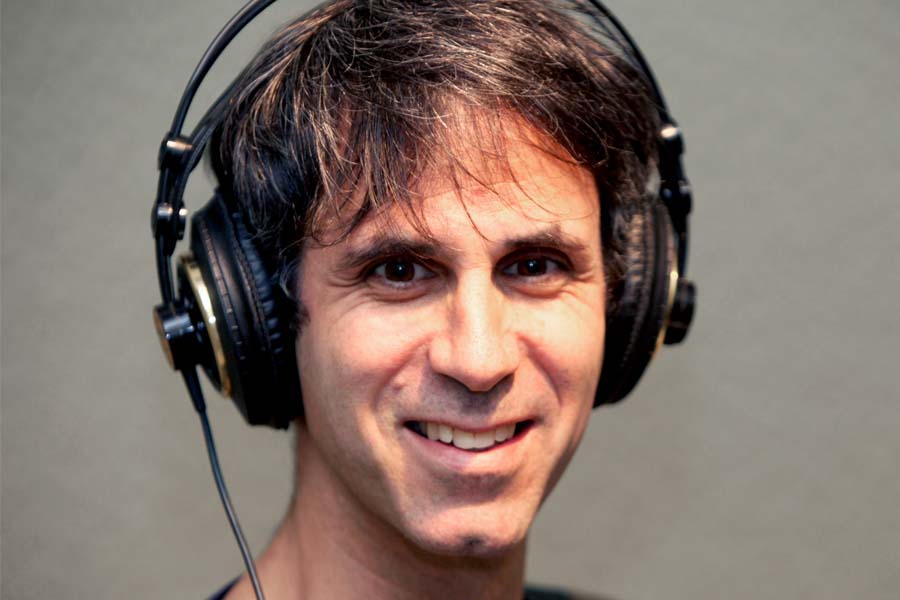 Steve Almond is the author of ten books of fiction and non-fiction, including "Letters From People Who Hate Me," "Rock and Roll Will Save Your Life, (Not That You Asked)" and "Candyfreak." His stories have appeared in Tin House, Playboy, Zoetrope: All-Story, Ploughshares, Virginia Quarterly Review and Ecotone, among other magazines, and have been reprinted in Best American Short Stories and The Pushcart Prize. His nonfiction has appeared in The New York Times and regularly on The Rumpus.net. Almond lives outside Boston.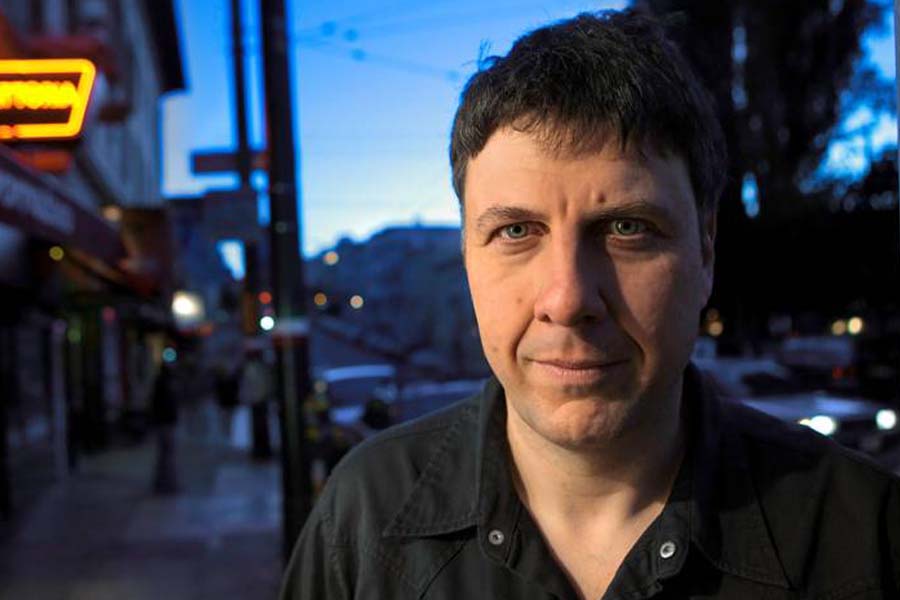 Matthew Zapruder is the author of three collections of poetry, most recently "Come On All You Ghosts" (Copper Canyon 2010), a New York Times Notable Book of the Year. His poems, essays and translations have appeared in many publications, including Tin House, Paris Review, The New Republic, The New Yorker, Bomb, Slate, Poetry and The Believer. He has received a 2011 Guggenheim Fellowship, a William Carlos Williams Award, a May Sarton Award from the Academy of American Arts and Sciences and a Lannan Literary Fellowship. Currently he works as an editor for Wave Books and teaches as a member of the core faculty of UCR-Palm Desert's Low Residency MFA in Creative Writing. He lives in San Francisco.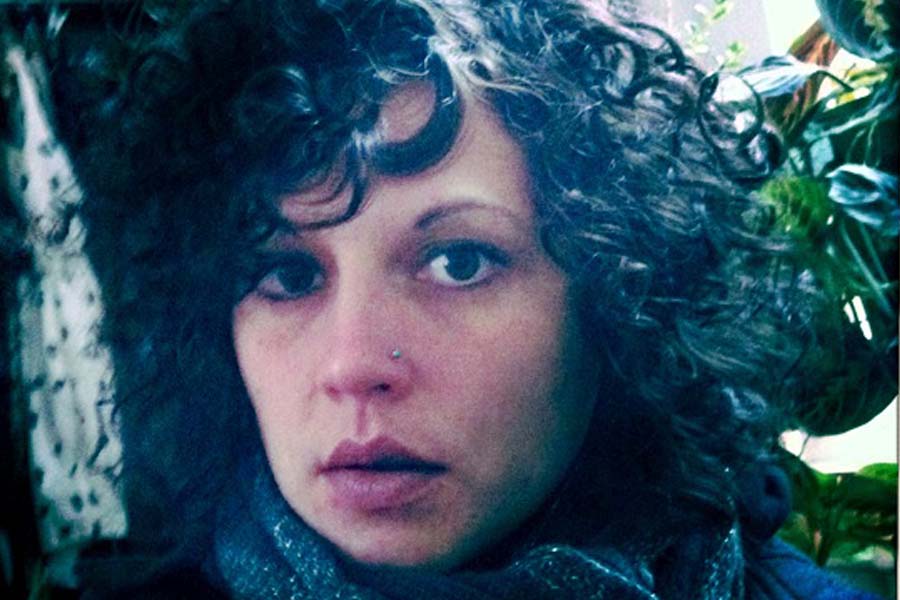 Elaina M. Ellis is a poet based in Seattle. Elaina received her MFA in Creative Writing from Antioch University in June 2011 and her first book, "Write About an Empty Birdcage," was published by Write Bloody Press. In January 2010, she quit her day job. Elaina writes to worship, to recover, to seduce, to fight back, to play, to confess and to make messes. Through workshops, live art events, creative coaching and page poetry, she invites community members to invest in that which inspires and sustains them. She has taught and performed in 20 states and all kinds of stages, and she feels incredibly lucky to do what she loves.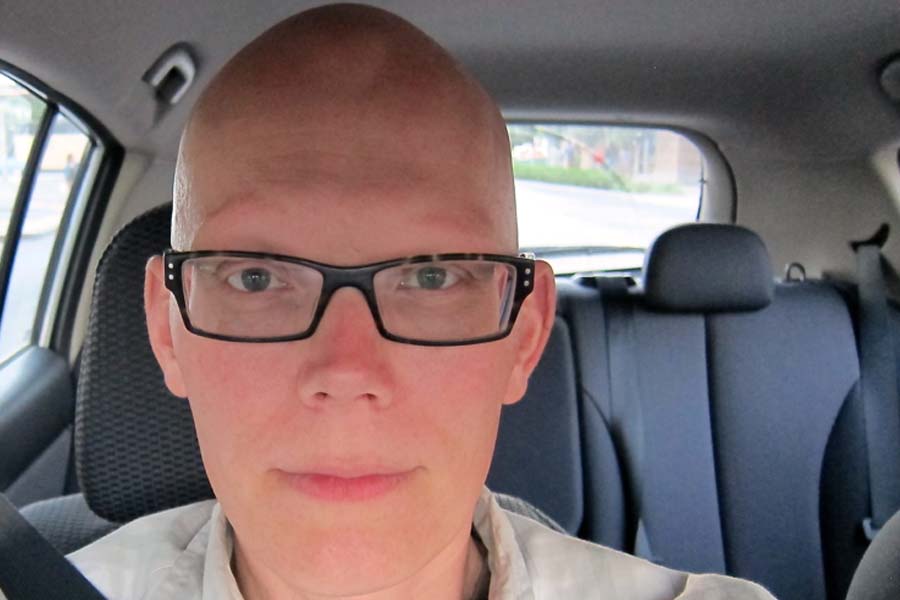 Born and raised in Anchorage, Alaska, composer Daniel Spils moved to Seattle in the early '90s to play music. After learning his scales in all 12 keys at Cornish College, he quickly jumped ship to play keyboards in a slew of bands, including Cornucopia, Plush Sage, Painted Tongues, SynthClub, Maktub and the Super Sonic Soul Pimps (for which he recently played shows in Portland and Seattle, donning faux-military whites and reprising his role as Dr. Wonder Bred). Daniel recorded and toured with Maktub for 10 years and recently played keys for the Pigeonhed reunion shows and guitar for his fantasy rock band, The Alaskans (with producer Steve Fisk and drummer Davis Martin). Recently, he's been staying mostly off the stage, doing soundtrack work on everything from Boyd Tinsley's film "Faces In The Mirror" to a children's book about a kangaroo with a magic boomerang. Last year, he co-wrote and produced the soundtrack for David Nixon's animated film "The Shelf" and is currently finishing the soundtrack for Nixon's newest animated film, "Bladfold." Sometimes he writes songs with his wife Brangien Davis, including a recent ode to the Viaduct. He also produced "Chicken Butt," a hip-hop track featuring his niece and nephew, which has performed well in the Farm-to-Table and "potty talk" demographic.
Tickets
Series passes and individual tickets go on sale August 8/August 1 for Hugo House members here. (Not a member? Become one today and get a discount on your tickets, too!)
Tickets can be purchased online, by calling us at (206) 322-7030 or at the front desk during our normal business hours.
Series passes are $80, $70 for Richard Hugo House members and $50 for students and seniors. Individual tickets are $25, $20 for members and $15 for students and seniors.
Hugo House Ticket Policy: All ticket sales are final and are not subject to a refund. Tickets may be exchanged for another date depending upon availability. Tickets will be released ten minutes before show time. There is NO LATE SEATING. View The Stranger's ticket policy.
Event Information
All Hugo Literary Series events occur on Friday nights in Richard Hugo House's theater. Doors open at 6:30 p.m., and our bar is open both before and after the event serving beer, wine, select spirits and snacks. Books are for sale by Elliott Bay Book Company, and authors are available for book signings.
Classes
Classes from guest authors are held on Saturdays following each Friday evening event. Classes require a separate registration. For more information about classes, visit our online catalog, or contact our registrar at registrar@hugohouse.org or by calling (206) 322-7030.
New Works Competition
As part of the Hugo Literary Series, Richard Hugo House seeks previously unpublished poems, short stories and personal essays of no more than 1,500 words. The theme is You Are Here, and the winner will receive $500 and an invitation to read at the final Hugo Literary Series event on March 1, 2013 alongside writers Chris Abani, Cheryl Strayed and Jonathan Evison and musician Joy Mills. Entries must be received by January 11, 2013.
Complete guidelines here.

Youth New Works Competition
As part of the Hugo Literary Series, Richard Hugo House seeks poems, short stories or personal essays of no more than 1000 words from students currently enrolled in grades 9-12. The theme is Strong Female Leads, and the winner will receive $100 and an invitation to read at the third Hugo Literary Series event on February 8, 2013 alongside writers Patricia Smith, Kelly Froh and Arlene Kim and musician KatieKate. Entries must be received by January 11, 2013.
Sponsors
The Hugo Literary Series is generously supported by Amazon.com, 4Culture, Paul G. Allen Family Foundation, ArtsFund, KUOW 94.9, National Endowment for the Arts, Seattle Office of Arts & Cultural Affairs, The Stranger and US Bancorp Foundation.