VOW: Voices of Womxn Salon
Vow to make a better world for the work of womxn.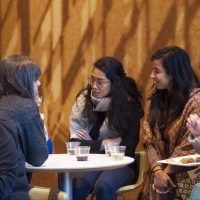 This literary salon is an opportunity for women and womxn-identified writers, readers, and literary enthusiasts to share stories, ideas, and business cards. Bring friends and meet new ones. The bar will be open.
This event is free and open to the public.