Wage Slaves: Tales from the Grind

Seattle's favorite reading series about work makes its Hugo House debut. Literary journalist Langdon Cook, poet Holly Hughes, fiction writer Jenny Hayes, slam poet Ela Barton, and journalist Ruchika Tulshyan share their stories and poems about making a living—on land, at sea, in antiseptic offices, in dead-end minimum wage jobs. Michelle Goodman and Sierra Golden emcee. The event is free and the bar will be open serving beer, wine, and cocktails. In keeping with Wage Slaves tradition, free donuts will be served.
---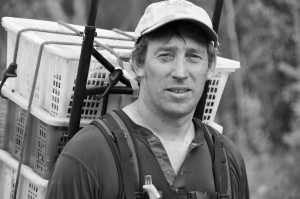 Langdon Cook followed commercial foragers through the woods of Washington to write The Mushroom Hunters: On the Trail of an Underground America, winner of the 2014 Pacific Northwest Book Award, and now he's hopping fishing boats up and down the coast for a forthcoming book on wild salmon. His writing appears in numerous publications and he's been profiled in Bon Appetit, Outside, Salon.com, and the PBS TV series Food Forward. Cook lives in Seattle with his wife and two children.
---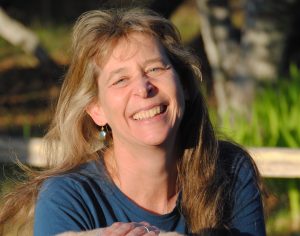 Holly J. Hughes is author of Sailing by Ravens, co-author of The Pen and The Bell: Mindful Writing in a Busy World, andeditor of the award-winning anthology, Beyond Forgetting: Poetry and Prose about Alzheimer's Disease. She has an MFA from the Rainier Writing Workshop at Pacific Lutheran University and has taught writing at Edmonds Community College for more than 25 years as well as at regional conferences and workshops. A recipient of an Artist Trust fellowship, her poems and essays have been published in a variety of literary magazines and anthologies and have been nominated for a Pushcart Prize.
---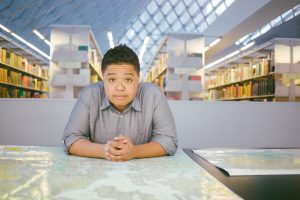 Ela Barton is a poet and artist living in Seattle. She is a four-time finalist of the Seattle Poetry Grand Slam and the first woman to win Jack McCarthy's Evergreen Invitational. In 2008, Barton placed 23 out of 72 at Women of the World Poetry Slam and in 2013, placed 16 out of 72 at Individual World Poetry Slam. Barton has taught Creative Writing and Performance Poetry at Bent: A Queer Writing Institute. She has been featured on National Public Radio, SeattleGayScene.com, and King 5 News. Her work has been published in Adrienne: A Poetry Journal of Queer Women by Sibling Rivalry Press.
---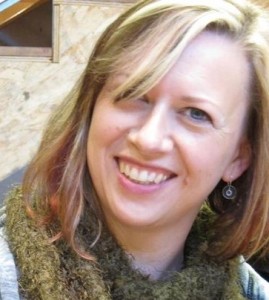 Jenny Hayes grew up in Berkeley, CA and moved to Seattle in the '90s. Her fiction has appeared in Spartan, Eclectica, Penduline Press, Unshod Quills, and other interesting places, and The Toast recently published her imaginary Infinite Jest‑themed roller derby roster. She's the co-creator of the blog Yard Sale Bloodbath, and her chapbook, Dear Rosie AKA Ro-Ho-Zee AKA Rosarita Refried Beans, featuring an illustrated story about David Bowie, is part of the latest Shotgun Wedding series from alice blue books.
---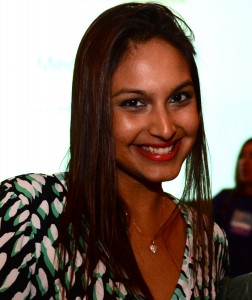 Ruchika Tulshyan is a journalist and writer. She was born in Singapore and has reported from six cities across three continents. She writes a regular blog on Forbes.com focused on gender diversity. You may have read her work in TIME, Bloomberg, and Huffington Post, among other publications. Connect with her on Twitter: @rtulshyan.
---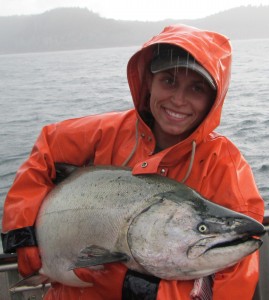 Sierra Golden received her MFA in poetry from North Carolina State University. Winner of the program's 2012 Academy of American Poets Prize, Golden's work appears or is forthcoming in literary journals such as Prairie Schooner, Permafrost, and Ploughshares. She has also been awarded residencies by Hedgebrook, the Island Institute, and the Sitka Center for Art and Ecology. Although she calls Washington State home, Golden has spent many summers in Alaska, working as a commercial fisherman. She now works in communications.
---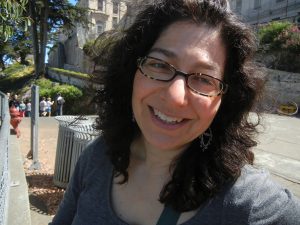 Michelle Goodman is the award-winning author of The Anti 9-to-5 Guide and My So-Called Freelance Life, both published by Seal Press. Her essays and journalism about careers, commerce, and creativity have appeared in dozens of print and online publications, including the New York Times, Seattle Times, Seattle magazine, Salon, Vice, BUST, Bitch, The Bark, The Magazine, and several anthologies. Her forthcoming book, Crap Job: How to Make the Most of the Job You Hate, will be available in summer 2015.