We the Indigenous: An Indigenous People's Day Reading
Celebrate Indigenous People's Day with an evening of powerful words and art, featuring Laura Da', Sasha LaPointe, Hailey Tayathy, and Arianne True, hosted by D.A. Navoti.
RSVP at the "Tickets" link for this free event.
About the Readers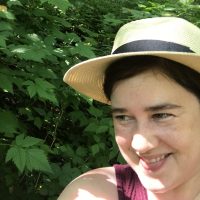 Laura Da' is a poet and teacher. A lifetime resident of the Pacific Northwest, Da' studied creative writing at the University of Washington and The Institute of American Indian Arts. Da' is Eastern Shawnee. She is the author of Tributaries, winner of the American Book Award, and Instruments of the True Measure, winner of the Washington State Book Award. Da' lives near Seattle with her husband and son and is a writer in residence at Hugo House.
---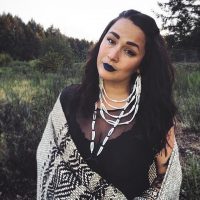 Sasha LaPointe is a Coast Salish author from the Upper Skagit and Nooksack Indian tribes. Native to the Pacific Northwest, she draws inspiration from her coastal heritage and also from her life in the city. She writes with a focus on trauma and resilience, ranging topics from PTSD, sexual violence, the work her great grandmother did for the Coast Salish language revitalization, to loud basement punk shows and what it means to grow up mixed heritage.She received her MFA from The Institute of American Indian Arts with a focus on creative nonfiction and poetry. Her work has appeared in Hunger Mountain, Literary Hub, the Rumpus, and Indian Country Today. Her memoir Red Paint is forthcoming by Counterpoint Press in 2022.
---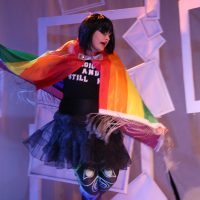 Hailey Tayathy is a member of the Quileute Nation, a visual artist, and Seattle's premier Native American drag queen. Tayathy uses their queer Native experiences to inform their unique brand of drag. They aim to bring healing to Indigenous communities and to show everyone that Indigiqueers are still here and are stronger and more beautiful than colonized minds can imagine.
---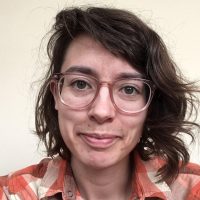 Arianne True (Choctaw, Chickasaw) is a queer poet and folk artist from Seattle. She teaches and mentors with Writers in the Schools (WITS), the Seattle Youth Poet Laureate program, and Hugo House's own Young Writers Cohort. Arianne is a proud alum of Hedgebrook and of the MFA program at the Institute of American Indian Arts, and is currently a fellow with both Jack Straw and the Hugo House.