Word Works: E. Lockhart In Praise of Style
General admission: $12 | Hugo House member: $10 | Student: $5

In Praise of Style: Artifice, Punctuation, and Other Rogue Techniques of World-Building
E. Lockhart is known for penning young-adult novels that are feminist and socially conscious, including the New York Times-bestselling We Were Liars, and her novel, The Disreputable History of Frankie-Landau Banks, which won a Michael L. Printz Honor Award and was a National Book Award finalist.
In her Word Works talk, Lockhart will discuss how certain writers, even in popular fiction, use playful and stylized language and formats to build compelling fictional worlds. Revered writers of children's, adult, and YA literature—including Neil Gaiman, Markus Zusak (The Book Thief), Walter Dean Meyers, and Lauren Myracle—will serve as a jumping-off point for the lecture, focusing on how these writers use experimental techniques without becoming gimmicky or inaccessible to readers. A Q&A with Seattle young adult novelist Karen Finneyfrock will follow.
About Word Works events and the 2016–2017 Season.
---
Note: This event takes place at The Frye Art Museum.
---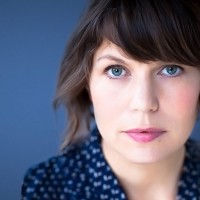 E. Lockhart is the author of nine novels, including New York Times bestseller We Were Liars and National Book Award-finalist The Disreputable History of Frankie Landau-Banks, as well as Dramarama, Fly on the Wall, and the popular Ruby Oliver series. She earned a doctorate in English literature at Columbia University. She writes for younger readers under the name Emily Jenkins.
---
Praise for We Were Liars:
"Irresistible premise for this ticking time bomb of a novel." — New York Times Book Review
"Lockhart has created a mystery with an ending most readers won't see coming, one so horrific it will prompt some to return immediately to page one to figure out how they missed it. At the center of it is a girl who learns the hardest way of all what family means, and what it means to lose the one that really mattered to you." — Publishers Weekly, starred review
"Thrilling, beautiful, and blisteringly smart. WE WERE LIARS is utterly unforgettable." — John Green, #1 New York Times bestselling author of The Fault in Our Stars
"Haunting, sophisticated mystery…a novel so twisty and well-told that it will appeal to older readers as well as to adolescents." — The Wall Street Journal
---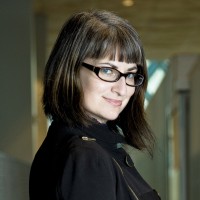 Karen Finneyfrock is the author of two young adult novels: The Sweet Revenge of Celia Door and Starbird Murphy and the World Outside, both published by Viking Children's Books and both selected for the Junior Library Guild. She is one of the editors of the poetry anthology Courage: Daring Poems for Gutsy Girls and the author of Ceremony for the Choking Ghost, both released on Write Bloody press. She is a former Writer-in-Residence at Hugo House and teaches for Seattle Arts and Lectures' Writers-in-the-Schools program. She currently teaches the Yearlong Class in Young Adult Fiction at Hugo House and the Certificate Program in Young Adult Fiction at University of Washington.
---
Finding Your Voice: A Creative-Writing Class with E. Lockhart
Lockhart is also teaching a half-day class the day after her Word Works talk. More info on the class, which is open to all levels of adult and young-adult fiction writers, can be found on the class page here.