Word Works: Lidia Yuknavitch
General admission: $12 | Hugo House member: $10 | Student: $5

The Urgency of Innovation: Corporeal Writing Now
From the body, writers can learn new rhythms, themes, and forms for telling stories that reflect the lives we live now, stories that are not bound to traditions of the past or false histories that can silence artists working outside of the mainstream. Northwest novelist and nonfiction writer Lidia Yuknavitch will describe a way to both understand and practice writing—and making art—differently, a process she calls Corporeal Writing.
Her talk will be followed by a Q&A with writer Sonya Lea.
About Word Works events and the 2016–2017 Season.
---
Note: This event takes place at The Frye Art Museum.
---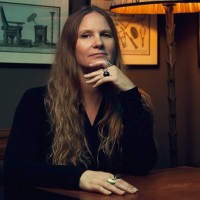 Lidia Yuknavitch is the author of seven books, including The Small Backs of Children (Harper's) and The Chronology of Water (Hawthorne Books), and a TED Talk titled "The Beauty of Being a Misfit." She is the recipient of the Ken Kesey Award for Fiction for the Oregon Book Awards, as well as two Reader's Choice awards, a PNBA award, and was a finalist for the 2012 PEN Center Creative Nonfiction Award. She writes, teaches, and lives in Portland, Oregon.
---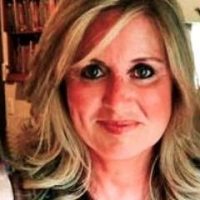 Sonya Lea's memoir, Wondering Who You Are (Tin House Books) has won awards and garnered praise in a number of publications including Oprah Magazine, People, and the BBC, who named it a "top ten book." Her essays have appeared in Salon, The Southern Review, Brevity, Guernica, Cold Mountain Review, The Prentice Hall College Reader, The Rumpus, and The Butter. Lea teaches at Hugo House, and she's leading a pilot project to teach writing to women veterans through the Red Badge Project.
---
Put the Pieces Where You May: A Creative-Writing Class with Lidia Yuknavitch
Lidia is also teaching a half-day class the day following her Word Works talk. More info on the class, which is open to all levels of writers across all genres, can be found on the class page here.