Word Works: Maggie Nelson on "The Writing Body"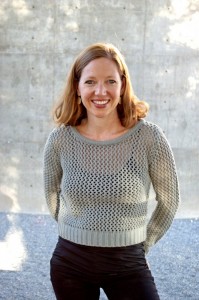 Maggie Nelson will talk about our different writing bodies and what they mean in the first Word Works talk of the new year. Following her talk, the audience will have the opportunity to ask questions during a Q&A moderated by Jeanne Heuving. Nelson will be available to sign books, provided by Elliott Bay, after the event.
More on "The Writing Body"
Nonfiction writing, particularly that of the autobiographical variety, poses a particular performative problem for the writer—that of locating the writing body in time. No matter what a text's subject, its reader presumes that a coherent living body wrote the words now in her hands at a particular point in time. But how the writer invokes this living body is always a performance of sorts, in that actual writing takes place over time, in multiple locations, in ever-changing bodies. This talk by poet and author Maggie Nelson will address how this variability appears or disappears into the fabric of our work by examining certain limit cases—Herve Guibert and David Wojnarowicz writing while dying of AIDS, Peter Handke writing in the crushing immediacy of his mother's suicide, Beatriz Preciado writing during a yearlong experiment with testosterone, and so on.
---
About Maggie Nelson
Nelson is the author of five books of nonfiction and four books of poetry. Her 2011 book of art and cultural criticism, The Art of Cruelty: A Reckoning, named a New York Times Notable Book of the Year and Editors' Choice. Her other nonfiction books include The Argonauts and the cult hit Bluets. Her poetry has been widely anthologized. Her books of poetry include Jane: A Murder, a finalist for the PEN/Martha Albrand Award for the Art of Memoir, and Shiner, a finalist for the Poetry Society of America's Norma Farber First Book Award.
---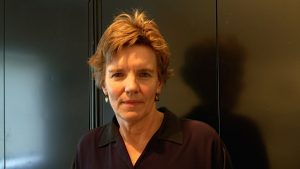 About Jeanne Heuving
Jeanne Heuving is a scholar and a writer. Her books include Incapacity, Transducer, and Omissions Are Not Accidents: Gender in the Art of Marianne Moore. Her book length-study The Transmutation of Love and Avant-Garde Poetics is forthcoming from the Modern and Contemporary Poetics series University of Alabama Press in March 2016. She recently published her long poem, "Miss Lonelyhearts," in Hambone 20. Her cross-genre book Incapacity won a 2004 Book of the Year Award from Small Press Traffic. Heuving directs the MFA program in Creative Writing & Poetics at the University of Washington Bothell, and she is on the graduate faculty in the English Department at the University of Washington Seattle. She is the recipient of grants from the Fulbright Foundation, National Endowment for the Humanities, Simpson Humanities Center, and the Beinecke Library at Yale.