Write Here, Write Now!
Write Here Write Now is a unique, collaborative one-day writers' conference for all levels of writers.
This event was created by Seattle7, and Hugo House is excited to take on the fun, fast-paced day of mini-lessons, one-on-one author conferences, and lots and lots of writing. Includes food, collaboration, and camaraderie with some of the Pacific Northwest's finest published authors and the guarantee that each participant will write and learn more than they thought possible in one day.
At Hugo House, we know that writers can help each other achieve great things. Write Here Write Now is all about writing: with support, lessons, tips, prompts, and advice from friendly experts, and with the good cheer of a room full of writers.
Over the course of eight creative, productive, resource-packed hours you will:
Take part in six author-led Mini Writing Lessons
Write for six sustained 45-minute blocks, designed to maximize productivity, alongside seasoned writers who will offer encouragement, support, and advice
Meet one-on-one with an author who will read your excerpts, troubleshoot your ideas, doctor your plots, and otherwise help you develop your writing in a private 12-minute writers' consultation session
Attend keynote opening and closing remarks from bestselling and award winning authors
Share lunch and conviviality with fellow writers
This Year's Lineup
Keynote address and first writing lesson: Charles Johnson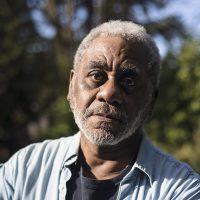 Charles Johnson has published widely and is the author of four novels, three story collections, a young adult book, numerous collections of nonfiction, and over 20 screenplays. His novel Middle Passage won the National Book Award for Fiction in 1990, making him the first African-American male to win the prize since Ralph Ellison in 1953. His novel Oxherding Tale was awarded the 1983 Washington State Governor's Award for Literature; The Sorcerer's Apprentice, a story collection, was one of five finalists for the 1987 PEN/Faulkner Award; and Being and Race won a 1989 Governor's Award for Literature. His short fiction is included in the O'Henry Prize Stories (1993), Best American Short Stories (1992), Best American Short Stories of the Eighties, and he was named in a survey conducted by the University of Southern California to be one of the ten best short story writers in America; his short fiction and essays are much anthologized. In 2001, Johnson received the Pacific Northwest Writers Association's Achievement Award "for distinguished professional achievement and for enhancing the stature of Northwest literature."
Emcee: Garth Stein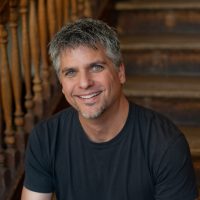 Garth Stein is the author of four novels, including the international bestseller, The Art of Racing in the Rain, which spent more than three years on the New York Times bestseller list and will soon be released as a major motion picture by Fox 2000. He has also written four children's picture books and a full-length play. Garth is the cofounder and co-executive director of Seattle7Writers, a nonprofit collective of ninety Northwest authors whose mission is to energize readers, writers, booksellers, and librarians. He is also a founding board member of Seattle City of Literature, which is part of the UNESCO Creative Cities Network. Garth lives in Seattle with his wife and three sons, and is currently working on a new novel and a graphic novel, both to be released in 2019. His website is garthstein.com.
Mini lesson teachers to be announced soon!
Mini Lessons and Writing Sessions
Each hour will begin with a 10-minute mini lesson by one of the Pacific Northwest's most successful authors, followed by a 45-minute writing block. Bring a project you're already working on, or write from the prompts we'll provide. Either way, we feel confident you'll go home with more pages (more good pages) than you'd imagined possible from a single, productive, inspirational day.
Event seating will be in our theater and select classrooms. Mini-lessons will be broadcast live to a TV in each classroom. Seating is first come, first served.
One-on-One Author Consultations
We will schedule you for a 12-minute session with a published author who will offer feedback on a short excerpt of your work, chat through ideas, plug plot holes, help with pitches or queries, and otherwise give personalized writing support.
Registration opens mid-January.
Early Bird Registration (by February 28): $140 (without lunch*), $155 (with lunch)
General Registration (begins March 1): $150 (without lunch*), $165 (with lunch)
*Includes snacks, and coffee.
Questions? Send us an email.