The Essay [Iowa International Writers Program]
What is the role of the essay in responding to the social challenges of our times? How can the essay bring important intellectual, philosophical, and social concerns to broad readerships? Two acclaimed writers from the University of Iowa's International Writing Program will team-teach a three-hour session exploring the ways language impacts us and others and the power of the essay in informing and influencing audiences in a global literary landscape.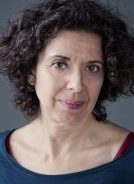 Esther Dischereit (poet, novelist, essayist, stage and radio dramatist; Germany) has given lectures and readings around the world. Most recently she published Blumen für Otello. Über die Verbrechen von Jena [Flowers for Othello. On the Crimes of Jena] and edited Havel, Hunde, Katzen, Tulpen, Garz erzählt [Havel, Dogs, Cats, Tulips – Garz Talking]. Her work spans multiple genres and often reflects the post-Holocaust landscape in Germany, e.g. Joëmis Tisch [Joëmis Table] and Übungen jüdisch zu sein [Exercises in Being Jewish]. In 2009 Dischereit received the Erich Fried Prize. In 2017 she was a visiting professor at the University of Virginia; she teaches at the University for Applied Arts in Vienna. Her participation is made possible by the Max Kade Foundation.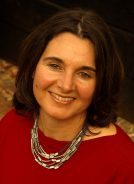 Julienne Van Loon (novelist, essayist; Australia) is a research fellow at non/fictionLab of RMIT University in Melbourne. She won the Australian/Vogel's Award and in 2005 was shortlisted for the Commonwealth Prize First Book Award for Road Story. Her work, including the recent novel Harmless, has strong creative and cultural connection to Asia, particularly China. Her forthcoming collection The Thinking Woman includes interviews with leading women from across the globe. Her participation is made possible by the Paul and Hualing Engle Fund.