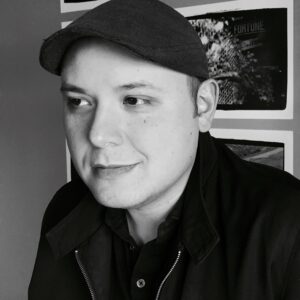 Dear friends,
It feels like only yesterday that I accepted the call to serve our community as Hugo House's Interim Executive Director. Back then, in February of 2021, the future of Hugo House felt uncertain, and much of my work at the time took the form of building trust, forging cooperative relations with community leaders, and simply listening. Since then, Hugo House has been hard at work following through on our conversations and commitments, and just two weeks ago, hundreds of community members came together to celebrate our 25th anniversary with us.
The celebration was a triumph and a testament to the strength and vivacity of what makes Hugo House what it is. So why am I bittersweet?
I'm bittersweet because, sadly, my time at Hugo House is coming to an end. I have accepted the invitation to lead Poets House, a nonprofit poetry organization and independent library based in Manhattan. I'm thrilled at the opportunity to further the mission of such a historical organization and connect with our national literary community.
The good news is that our search for a permanent Executive Director is moving along as expected. And I'm extremely pleased to say that Meriça Whitehall, a consultant from the Valtas Group, will be stepping into the Interim Executive Director role until we hire permanent leadership. I've worked very closely with Meriça these past few months while she served as our Interim Chief Operating Officer, and I can say with confidence that Hugo House couldn't be better off. She's truly marvelous.
When I came to Hugo House nearly five years ago to curate its events series, I couldn't have predicted where the position would take me. What I knew was: here is an opportunity to serve an organization I love. I won't stop loving this organization or this community, which has held me through some of the most challenging months of my life. And though I will be departing Hugo House, it will always have a place in my heart, and I plan to stay a part of the community it has built over the past two and a half decades. As I said in my remarks at the anniversary party, Hugo House is an extremely special resource. We must always cherish it.
Thank you all once more for your kindness and support through these last eighteen months. I couldn't have done this work without you. If you find yourself in New York City, drop me a line!
Your friend,
Rob Arnold
Interim Executive Director
---
More Information About Interim Executive Director Transition
Hugo House announced today that Rob Arnold will leave the position of Interim Executive Director on November 9, 2022, to assume a new role as Executive Director of Poets House in New York City. Meriça Whitehall will step into the role of Interim Executive Director while Hugo House continues its national search for its next permanent Executive Director. Whitehall began working with Hugo House in August 2022 as Interim Chief Operating Officer.
"It has been an honor to serve our community by leading Hugo House through its public reckoning with racial equity and helping to implement lasting change in our beloved organization," said Arnold. "I know Hugo House will have a bright future with fresh leadership, and I look forward to finding exciting new ways to contribute to the Hugo House community."
"We are grateful that poet Rob Arnold assumed the role of Interim Executive Director in March 2021, after serving as Events Curator for nearly three years. As the first indigenous leader of a literary arts organization, Rob led Hugo House to pivot and adapt during the tumultuous landscape of the COVID-19 pandemic." said Shahina Piyarali, Hugo House Board President. "I am delighted for Rob that he is launching the next phase of his literary career in New York City and wish him tremendous success in his endeavors."
The search for Hugo House's next permanent Executive Director is underway with a hiring committee comprising Hugo House board, staff, and community members. The search is being guided by Arts Consulting Group with the goal of hiring a candidate by early 2023.
Read more about the ongoing search here.
About Rob Arnold's Tenure at Hugo House
Rob Arnold took on the position of Interim Executive Director with Hugo House in March 2021 accepting the position during a time of intersecting global, national, local, and institutional crises, after serving as Events Curator from 2018 to 2021. Under his leadership as Interim Executive Director, Hugo House worked to heal rifts in the community, bridge misunderstandings, and rebuild trust within the Hugo House community.
About Meriça Whitehall, Incoming Interim Executive Director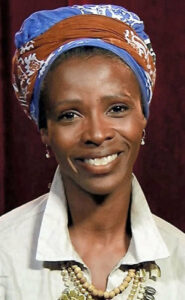 Meriça Whitehall brings over 25 years of experience empowering teams, strengthening organizational operations, improving financial performance, planning infrastructure reinvestment, and planning and implementing long-term strategy. Meriça is an experienced nonprofit consultant whose clients include ArtsWA, STG's Paramount Theater, Seattle Center Festal Cultural Festival Series, the Seattle Community Law Center, the Seattle Police Department, and SouthEast Effective Development.