CONTAGIOUS EXCHANGES: Queer Writers in Conversation | John Whittier Treat, Evan J. Peterson, and Julene Tripp Weaver
This event is free and open to the public. Information on accessibility and getting to Hugo House can be found here.

Writer and critic John Whittier Treat (The Rise and Fall of the Yellow House) was a witness to the earliest days of the AIDS epidemic in the Pacific Northwest and became involved with the local recovery community as AIDS affected gay men already struggling with addiction.
Evan J. Peterson is a writer and author of numerous chapbooks and books, including the forthcoming PrEP Diaries, which chronicles his experiences with Truvada—the first daily pill prescribed to HIV-negative people that prevents the transmission of the virus—through clever and sardonic stories about sex, intimacy, and the wild new frontiers of queer life.
Poet and writer Julene Tripp Weaver's third poetry book, Truth be Bold—Serenading Life & Death in the Age of AIDS, is a "powewrful, readable, nearly-impossible-to-put down, boundary-crossing coming-out collection" (Jan Steckel, The Horizontal Poet).
All three writers will briefly read from their recent work, followed by an onstage conversation with host and curator Mattilda Bernstein Sycamore.
---
CONTAGIOUS EXCHANGES features two dynamic writers bridging genre, style, sensibility, and all the markers of identity in queer lives. The event cross-pollinates spoken word with literary fiction, poetic experimentation with creative nonfiction, and hybrid work with narrative prose.
"If you're out at a literary event and you see Seattle author Mattilda Bernstein Sycamore, you know you've made the right choice for the evening," writes Paul Constant in The Seattle Weekly. "But more than just a promising reading series, what Bernstein Sycamore is doing with CONTAGIOUS EXCHANGES is claiming a space to discuss queer issues in literature. [The series] is proof that there's more to be said, written, and discussed about the state of queer writing in America…"
---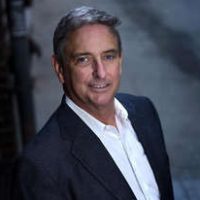 John Whittier Treat is the author of Writing Ground Zero: Japanese Literature and Atomic Bomb (Chicago) and Great Mirrors Shatter: Japan, Orientalism and Homosexuality (Oxford). He joined the Yale faculty in 1999 after teaching for eighteen years at the University of Washington, Berkeley, Stanford, and Texas. He has been Professor Emeritus at Yale since 2014 and continues to teach courses in modern Japanese literature and criticism, and occasionally Korean studies and LGBT studies. Treat's fiction has appeared in literary journals, and his opinion pieces have been published in the New York Times and the Huffington Post.
---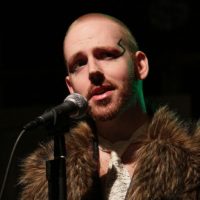 Evan J. Peterson is the author of The PrEP Diaries, Skin Job, and The Midnight Channel, as well as a Lambda Award finalist for editing Ghosts in Gaslight, Monsters in Steam: Gay City 5. He was the founding Editor-in-Chief of Minor Arcana Press, and you can find his writing in Weird Tales, The Stranger, Boing Boing, The Rumpus, Best Gay Stories 2015, Queers Destroy Horror, and Nightmare Magazine. Find more of his writing as well as videos of him reciting poetry in drag at evanjpeterson.com.
---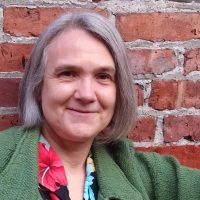 Julene Tripp Weaver moved to Seattle from New York in 1989, she is a psychotherapist, and worked in AIDS services for over 21 years. Her third poetry book, Truth Be Bold—Serenading Life & Death in the Age of AIDS, will be published later this month. She is also the author of No Father Can Save Her and Case Walking: An AIDS Case Manager Wails Her Blues. Find more of her writing at julenetrippweaver.com or on Twitter @trippweavepoet.
---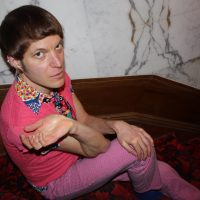 Mattilda Bernstein Sycamore is most recently the author of a memoir, The End of San Francisco, which won a Lambda Literary Award, and the editor of Why Are Faggots So Afraid of Faggots?, an American Library Association Stonewall Honor Book.