An Evening with John Porcellino and Special Guest Noah Van Sciver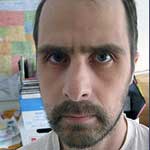 Graphic novelist John Porcellino, author of the "King-Cat Comics" series, visits Hugo House for a slideshow presentation and talk based on his work. He'll be joined by Noah Van Sciver, creator of the comic book series "Blammo."
Q&A and book signing to follow. FREE.
Porcellino will also lead a workshop, Making Comics Out of Life. For more info, visit the ZAPP Classes page, and to register, call (206) 322-7030.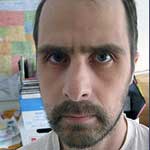 John Porcellino has been writing, drawing and publishing mini-comics, comics and graphic novels for more than 25 years. His celebrated self-published series, "King-Cat Comics," begun in 1989, has inspired a generation of cartoonists. "Diary of a Mosquito Abatement Man," a collection of "King-Cat" stories about Porcellino's experiences as a pest control worker, won an Ignatz Award in 2005, and "Perfect Example," first published in 2000, chronicles his struggles with depression as a teenager. "King-Cat Classix," published in 2007, is a comprehensive overview of the zine's first fifty issues, and "Thoreau at Walden" is a poetic expression of the great philosopher's experience and ideals. His most recent collection, "Map of My Heart," celebrates the twentieth anniversary of "King-Cat Comics." More info at www.king-cat.net.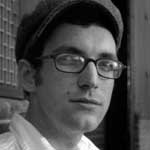 Noah Van Sciver works from his home drawing comics all day long. His comics have appeared in Mome, Mineshaft, Not My Small Diary and regularly in The Comics Journal as well as his comic book series "Blammo." He is also working on his first graphic novel about Abraham Lincoln's young adulthood and depression called "The Hypo." You can find him at noahvansciver.com.