Andrea Lewis: What My Last Man Did [Offsite]
Presented in partnership with Elliott Bay Book Company.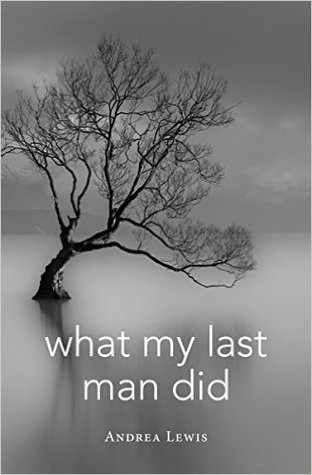 Writer—and founding member of Hugo House—Andrea Lewis will read from her forthcoming collection of interconnected stories, What My Last Man Did (Indiana University Press).
"What My Last Man Did is a quiet jewel, a jazz riff emanating from New Orleans, Galveston, and Las Cruces, a stunning debut. The language is biting, lyrical, cruel, funny, erotic, and laced with wit. Beginning with the gorgeous and formidable Queen Juliette, owner of an 1895 New Orleans brothel and moving on to Hannah Delgado's 1970s love affair with her boss, the people of these interconnected stories are entangled by love—or is it lust?—that is tender, ferocious, illicit, at times illegal, compulsive, and compelling. What My Last Man Did is mesmerizing from the first page to the last." —Priscilla Long, author of Fire and Stone: Where Do We Come From? What Are We? Where Are We Going?
"Andrea Lewis's linked stories about Hannah Delgado and her family's 'frayed skein of love' may make you fall in love with both a new writer and the fictional family she's created. Lewis's characters are funny and flawed and infuriating, but also loyal and trying as hard as they can to be good. Her prose is witty and full of grace and talks about things that matter. This book, I hope, is only the first of many by this wise and generous author." —Rebecca Brown, author of American Romances
---
This event takes place at Elliott Bay Book Company. Free to the public.
---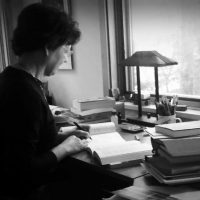 Andrea Lewis's stories, essays, and prose poems have appeared in Prairie Schooner, Catamaran Literary Reader, Cutthroat, and many other literary journals. She lives with her husband, Wendell Tangborn, on Vashon Island, Washington. She is a founding member of Richard Hugo House, a place for writers in Seattle.