Anis Mojgani, Cristin O'Keefe Aptowicz & Derrick C. Brown
Fred Wildlife Refuge (128 Belmont Ave East) | Doors open at 6:30 pm
Free
Three award-winning slam poets will read from their new collections, all recently published by Write Bloody Publishing.
Hosted by our poet-in-residence Amber Flame and with an opening set from Buddy Wakefield.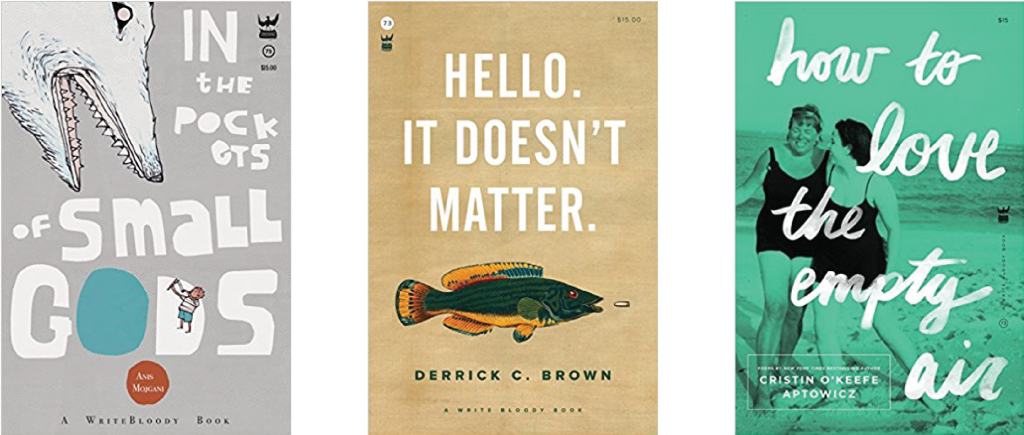 ---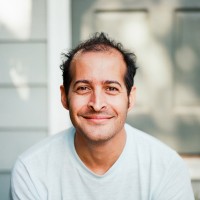 Anis Mojgani is a two-time National Poetry Slam Champion and winner of International World Cup Poetry Slam. A Pushcart Prize nominee and former resident of the Oregon Literary Arts Writer's-In-the-Schools Program, Anis has performed at numerous universities, festivals, and venues around the globe. His work has appeared on HBO, NPR, and in the pages of Rattle Magazine.
In the Pockets of Small Gods, explores what we do with grief, long after the initial sadness has faded from our daily lives: how we learn to carry it without holding it, how our joy and our pain touch, and at times need one another. In the Pockets of Small Gods touches on many kinds of sorrow, from the suicide of a best friend to a broken marriage to the current political climate.
"…a gale force talent, a twirling dervish of lyric and the body's music…"—Patricia Smith
---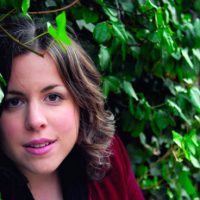 Cristin O'Keefe Aptowicz is a New York Times-bestselling nonfiction writer and poet. She is the author of six books of poetry (including Dear Future Boyfriend, Hot Teen Slut, Working Class Represent, Oh, Terrible Youth, and Everything Is Everything) as well as two nonfiction books. She is the founder and host of the three-time national poetry slam championship venue, NYC-Urbana. Cristin's awards include the ArtsEdge Writer-In-Residency at the University of Pennsylvania (2010-2011), a National Endowment for the Arts Fellowship in Poetry (2011), and the Amy Clampitt Residency (2013).
Continuing in her tradition of engaging autobiographical work, Cristin's seventh collection of poetry,
How to Love the Empty Air, explores what happens when the impossible becomes real―for better and for worse.
"Aptowicz is something of a legend in NYC's slam poetry scene. She is lively, thoughtful, and approachable, looking to engage the audience with her work and deeply committed to the community that art and slam poetry can create." — Jo Reed, NEA
---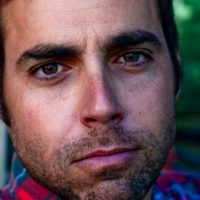 Derrick C. Brown is a comedian, poet and storyteller. He is the winner of the 2013 Texas Book of The Year award for Poetry. He is a former Paratrooper for the 82nd Airborne and is the president of one of what Forbes and Filter Magazine call "…one of the best independent poetry presses in the country", Write Bloody Publishing, which has launched over 130 books of poetry. He is the author of seven books of poetry and three children's books. He is from Los Angeles, California.
Brown returns with a new collection, Hello. It Doesn't Matter, full of beautiful longing and his surefire blend of poetics, humor and darkness.
"Derrick C. Brown is our modern-day Pablo Neruda." — Amber Tamblyn, Dark Sparkler
"…a rekindling of faith in the weird, hilarious, shocking, beautiful power of words." — New York Times