April "Write-In" | Co-Presented by Write Our Democracy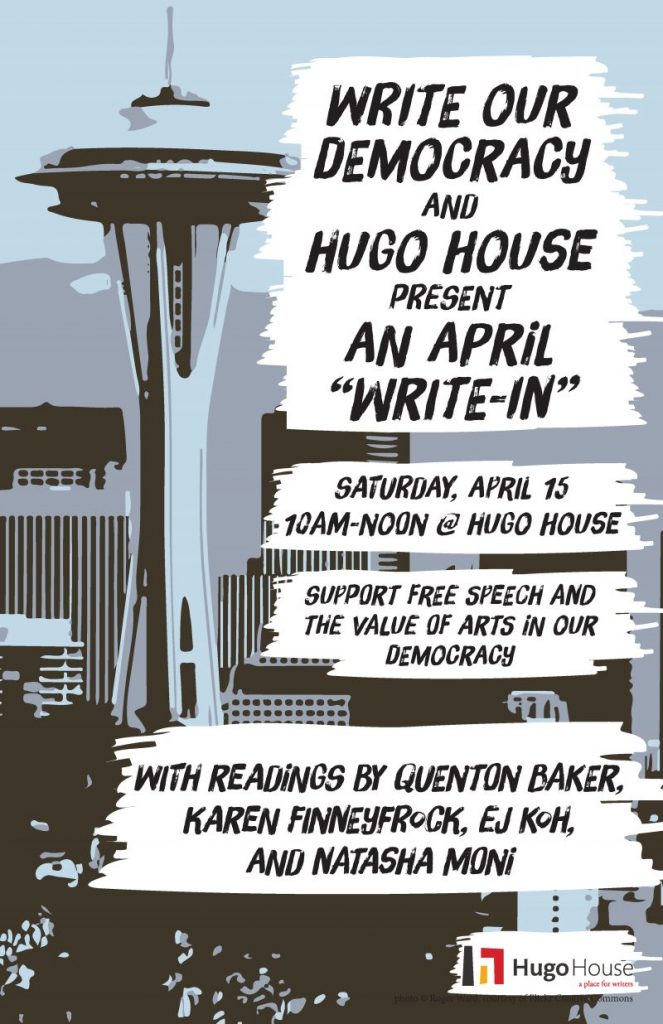 Join us in supporting free speech and the value of arts in our democracy with this afternoon's "Write-In," a gathering of writers writing in community and featuring readings by Quenton Baker, Karen Finneyfrock, EJ Koh, and Natasha Moni.
Originally launched as Writers Resist, a movement that inspired nearly 100 worldwide events on January 15, 2017,  Write Our Democracy is an initiative to gather and mobilize writers and focus public attention on the ideals of a free, just, and compassionate democracy.
This event is free to the public.