Ask the Oracle: Anca Szilágyi, Bill Carty, and Marie-Caroline Moir
Hotel Sorrento Fireside Room (900 Madison Street) | free
Join us for Ask the Oracle, a quarterly series where local writers answer your most burning questions through literary divination. Come early, write your questions down, and—if fates allow—our host Johnny Horton will pose your question to the panel of writers, who'll then choose a passage from their respective work to predict the future.
Tonight's writer-oracles are Anca Szilagyi, fresh off the publication of her debut novel Daughters of the Air (Lanternfish Press); poet, Hugo House instructor, and author of the forthcoming collection Huge Cloudy (Octopus Books) Bill Carty; and writer and artist Marie-Caroline Moir.
---

Anca Szilágyi grew up in Brooklyn. Her writing has appeared in the Los Angeles Review of Books, Electric Literature, Gastronomica, and Fairy Tale Review, among other publications. She is the recipient of the inaugural Artist Trust / Gar LaSalle Storyteller Award, a Made at Hugo House fellowship, and awards from the Vermont Studio Center, 4Culture, the Seattle Office of Arts & Culture, and the Jack Straw Cultural Center. The Stranger hailed Anca as one of the "fresh new faces in Seattle fiction." She lives in Seattle with her husband.
---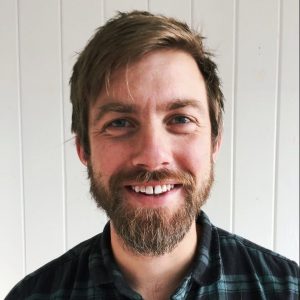 Bill Carty has received fellowships from the Fine Arts Work Center, Artist Trust, and Hugo House. He is the author of Huge Cloudy (forthcoming, Octopus Books). His poems have appeared in the Boston Review, Ploughshares, Iowa Review, and other journals.
---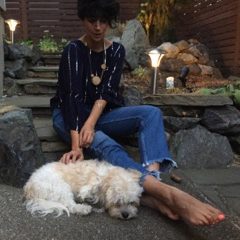 Marie-Caroline Moir is a writer and and artist from Seattle, Washington who teaches at Seattle Central College. A former style editor for City Arts magazine, Marie-Caroline's writing, styling, and art work have been featured in publications including Golden Handcuffs Review, Salmagundi, and Filter, and she was also awarded the Seattle Post-Intelligencer's inaugural Poetry Prize.
---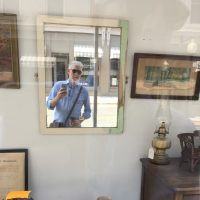 Johnny Horton is a poet and teacher who directs the University of Washington's summer creative writing program in Rome. A recipient of a Washington Artist Trust GAP grant, Johnny teaches English at Seattle Central College and his poems have appeared in Poetry Northwest, Horsethief, Los Angeles Review, Willow Springs, Golden Handcuffs Review, CutBank, and Notre Dame Review. He's recently had poems selected by Prairie Schooner and for an upcoming Everyman Pocket Poems Anthology on Rome.