Ask the Oracle: Margot Kahn Case, Chelsea Werner-Jatzke, and Samar Abulhassan [Offsite]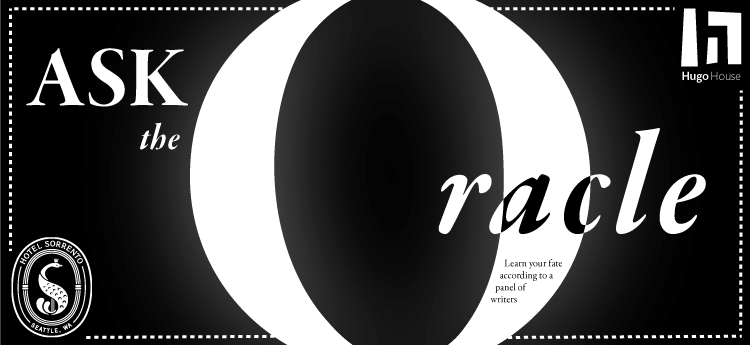 Hugo House and Hotel Sorrento team up for this monthly divination series hosted by poet Johnny Horton. Come early, write your most burning questions down, and a panel of writers will divine your fate by choosing a random passage from their respective books.
Tonight's writer-oracles are nonfiction writer and author of the High Plains Book Award-winning book, Horses That Buck, Margot Kahn Case; writer, founder of the annual writing residency Till, and author of the recent chapbook, Adventures in Property Management, Chelsea Werner-Jatzke; and poet, teaching artist, and 2016 recipient of a CityArtist grant to complete a novel-in-poems, Samar Abulhassan.
Feel free to drop by at 7 pm to write your questions down and have a drink. Divination will begin at 7:30 pm.
Note: This event takes place at Hotel Sorrento in the Fireside Room (900 Madison Street).
---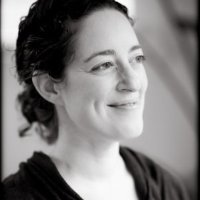 Margot Kahn Case's book Horses That Buck, the biography of a rodeo cowboy, won the High Plains Book Award and was named a New West Best Book of 2008. During the seven years she spent writing Horses, Margot worked as a government speechwriter, junk mail proofreader, financial research editor and arts administrator. Her essays, reviews, and articles have appeared in River Teeth, Tablet Magazine, and The Los Angeles Review, among other places, and she is co-editor of the forthcoming anthology Wherever I'm with You (Seal Press 2017).
---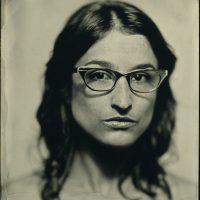 Chelsea Werner-Jatzke is the author of the chapbooks Thunder Lizard (H_NGM_N, 2016) and Adventures in Property Management (Sibling Rivalry Press, 2017). She is outreach coordinator at Conium Review and co-founder of Till, an annual writing residency. She has received support from Jack Straw Cultural Center as a writing fellow, from Artist Trust as an EDGE participant, and from the Cornish College Arts Incubator. She has attended residencies at Vermont Studio Center and Ragdale Foundation. Her writing has appeared in Cream City Review, Bodega, Hobart, H_NGM_N, Sonora Review, Monkeybicycle, Everyday Genius, and Tupelo Quarterly, among others. chelseawernerjatzke.com
---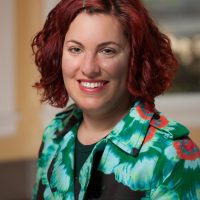 Samar Abulhassan is a Seattle poet, teaching artist, and bodyworker. She is a 2006 Hedgebrook alum and the author of six chapbooks, including Farah and Nocturnal Temple, and holds an MFA from Colorado State University.She recently received a 2016 CityArtist grant to complete a novel-in-poems, reflecting on memory, longing, and the Arabic alphabet ignited while exploring Pike Place Market and Seattle's waterfront.
---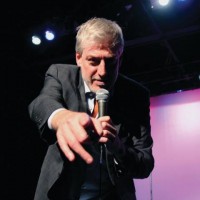 John Wesley Horton (aka Johnny Horton) co-directs the University of Washington's summer creative writing program in Rome. He's received a Washington Artist Trust GAP grant and his poems appear in Poetry Northwest, Cutbank, Notre Dame Review, Borderlands, and The Los Angeles Review.