Ask the Oracle: Suzanne Morrison, Doug Nufer, and Megan Snyder-Camp [Offsite]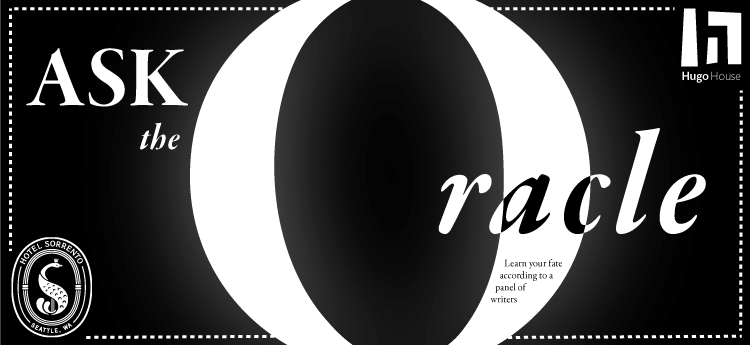 Hugo House and Hotel Sorrento team up for this monthly divination series hosted by poet Johnny Horton. Come early, write your most burning questions down, and a panel of writers will divine your fate by choosing a random passage from their respective books.
Tonight's panel of writer-oracles are fiction writer and memoirist Suzanne Morrison, author of Yoga Bitch; the prolific Seattle-based writer Doug Nufer, author most recently of the constraint-based novel, Lifeline Rule (Spuyten Duyvil); and poet Megan Snyder-Camp, who had two new collections published last year: Wintering (Tupelo) and The Gunnywolf (Bear Star).
Feel free to drop by at 7 pm to write your questions down and have a drink. Divination will begin at 7:30 pm.
Note: This event takes place at Hotel Sorrento in the Fireside Room (900 Madison Street).
---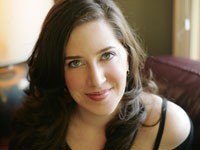 Suzanne Morrison is the author of Yoga Bitch: One Woman's Quest to Conquer Skepticism, Cynicism, and Cigarettes on the Path to Enlightenment (Random House/Three Rivers Press), which was an Indiebound bestseller and a Crosscut Best Northwest Book of 2011. A recipient of 4Culture and Artist Trust grants, her fiction and essays have appeared in American Short Fiction, Litro UK, Salt Hill, Washington Square, Printers Row, The Huffington Post, the anthology Going Om, and elsewhere. Suzanne teaches memoir and fiction at Hugo House and helps women veterans write their stories through Tom Skerriitt's Red Badge Project.
---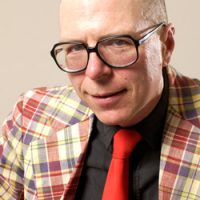 Doug Nufer is the author of seven novels, including Never Again and Lifeline Rule, and four collections of poetry, including We Were Werewolves and the forthcoming The Me Theme. In his spare time, he is training his dogs to run a wine shop.
---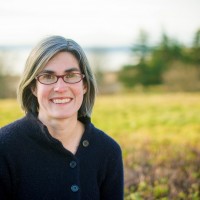 Megan Snyder-Camp is the author of three books of poetry, most recently Wintering (Tupelo) and The Gunnywolf (Bear Star), both of which were published in September 2016. She is the recipient of grants and fellowships from Bread Loaf, Djerassi, the 4Culture Foundation, and elsewhere.
---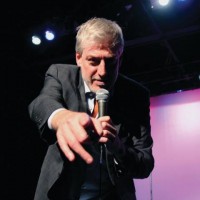 John Wesley Horton (aka Johnny Horton) co-directs the University of Washington's summer creative writing program in Rome. He's received a Washington Artist Trust GAP grant and his poems appear in Poetry Northwest, Cutbank, Notre Dame Review, Borderlands, and The Los Angeles Review.