Ask the Oracle at Hotel Sorrento: Richard Chiem, Meredith Clark, and Marie-Caroline Moir
Hotel Sorrento Fireside Room (900 Madison Street) | free
Ask the Oracle is back—and now quarterly!
Join us in the cozy Fireside Room at Hotel Sorrento for a special spooky Halloween edition of literary divination, hosted by Johnny Horton. Tonight's writer-oracles are Richard Chiem, Meredith Clark, and Marie-Caroline Moir.
Come early, write your most burning questions down, and the panel of writers will divine your fate by choosing a random passage from their respective books. Divination will begin at 7:30 pm.
---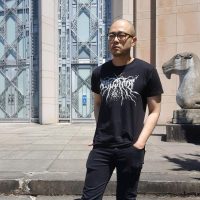 Richard Chiem is the author of You Private Person, a collection of stories published by Sorry House Classics in 2017, and the novel King of Joy. His work has appeared in City Arts Magazine, NY Tyrant, and Gramma Poetry, among other places. He has taught at Hugo House and UW Bothell, and was a featured panelist with Brian Evenson at the Fall Convergence Conference at UW Bothell in 2017. He lives in Seattle with his partner.
---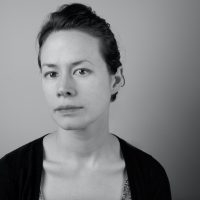 Meredith Clark is a poet and writer, whose work has received Black Warrior Review's nonfiction prize, and been named a finalist for both the 2017 Tarpaulin Sky Book Prize and the 2017 Noemi Press Book Award. Her poetry has appeared in the Dusie Kollektiv and Poetry Northwest. These days she writes about trees, bodies, fragments, and the uncategorizable.
---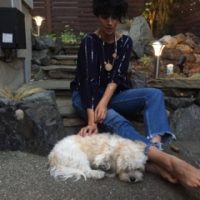 Marie-Caroline Moir is a writer and and artist from Seattle, Washington who teaches at Seattle Central College. A former style editor for City Arts magazine, Marie-Caroline's writing, styling, and art work have been featured in publications including Golden Handcuffs Review, Salmagundi, and Filter, and she was also awarded the Seattle Post-Intelligencer's inaugural Poetry Prize.
---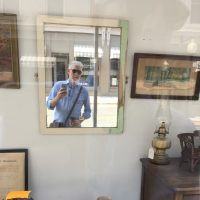 Johnny Horton is a poet and teacher who directs the University of Washington's summer creative writing program in Rome. A recipient of a Washington Artist Trust GAP grant, Johnny teaches English at Seattle Central College and his poems have appeared in Poetry Northwest, Horsethief, Los Angeles Review, Willow Springs, Golden Handcuffs Review, CutBank, and Notre Dame Review. He's recently had poems selected by Prairie Schooner and for an upcoming Everyman Pocket Poems Anthology on Rome.