Ask the Oracle at Hotel Sorrento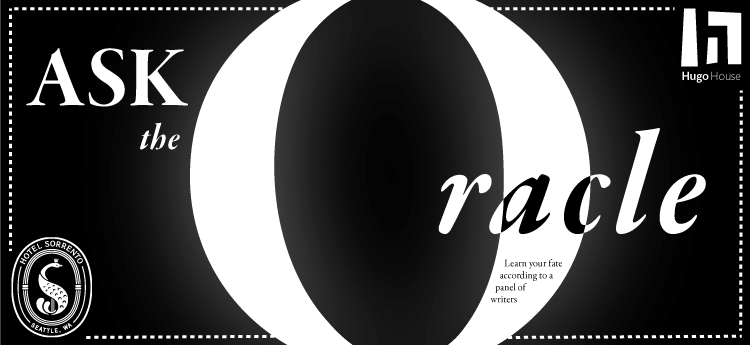 Will you get that job you're gunning for?
Should you tell her you love her?
Do you dare disturb the universe?
Who better to answer these questions than a gaggle of writers—excuse us—oracles, all of whom are on the stage with their books cracked open ready to find you the answers to your deepest, darkest questions. All you have to do is show up, write your question on a sticky note, and hand it to our mysterious, velvet tuxedo'ed host, poet Johnny Horton, before the show. He'll pick a number of questions to pose to our team of writer-oracles, who will be all set to solve your worldly problems with prescient passages from their books.
Sample:
Question: Should I move to a new city soon?
Answer (found by opening Richard Hugo's Triggering Town to a random page): "The 1944 Italy I remembered brown and gray and lifeless. Every city, every small town reeked."
The first "Ask the Oracle" features novelist Rebecca Makkai, screenwriter and novelist Ramon Isao, and fiction writer Stacey Levine.
---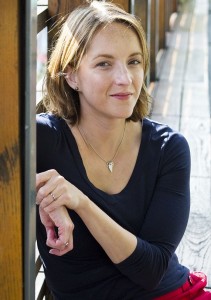 Rebecca Makkai is the author of the story collection Music for Wartime (2015) as well as the novels The Hundred-Year House (2014) and The Borrower (2011). Her work was chosen for The Best American Short Stories in 2008, 2009, 2010 and 2011 and appears regularly in publications such as Harper's, Tin House, Ploughshares, New England Review, and Ecotone, and on public radio's This American Life and Selected Shorts. The recipient of a 2014 NEA Fellowship, Rebecca will be teaching this year at Northwestern University and the Iowa Writers' Workshop.
---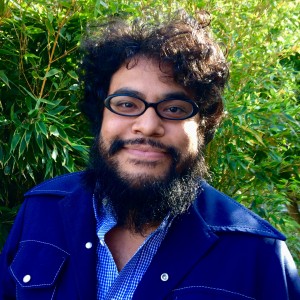 Ramon Isao is a recipient of the Tim McGinnis Award for fiction, and his work has appeared in The Iowa Review, American Reader, Ninth Letter, and Hobart. His screenplays include ZMD, Junk, and Dead Body.
---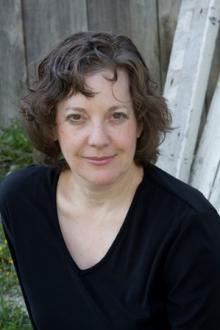 Stacey Levine is the author of four books of fiction. Her story collection The Girl with Brown Fur, which was longlisted for The Story Prize, was also shortlisted for the Washington State Book Award in 2012. Her novel Frances Johnson was shortlisted for the Washington State Book Award in 2005, and her collection My Horse and Other Stories won a PEN/West Fiction Award. My Horse and Levine's novel Dra— were published by the much-lauded Sun & Moon Press in the 1990s. Her fiction has appeared in the Denver Quarterly, Fence, Tin House, The Fairy Tale Review, The Iowa Review, The Notre Dame Review, Yeti, and other venues. Levine received a Stranger Genius Award for Literature in 2009 and her fiction has been translated for Japanese and Danish publications.
---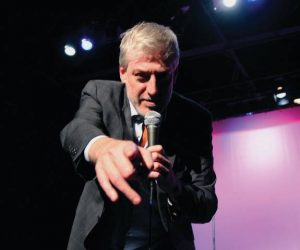 Johnny Horton directs the University of Washington's summer creative writing program in Rome. He's published poems recently in Poetry Northwest, Notre Dame Review, Cutbank, The Los Angeles Review, Willow Springs, and City of the Broad Shoulders: An Anthology of Chicago Poetry. His poetry manuscript, Vesuvius, After Dark, has recently been a finalist for the National Poetry Series and the Anthony Hecht Prize. He's been the recipient of a Washington Artist Trust GAP grant. He lives in Seattle where he teaches reading and writing at Seattle Central College and Hugo House.