[Bibliophilia] Beginning, Middle, and End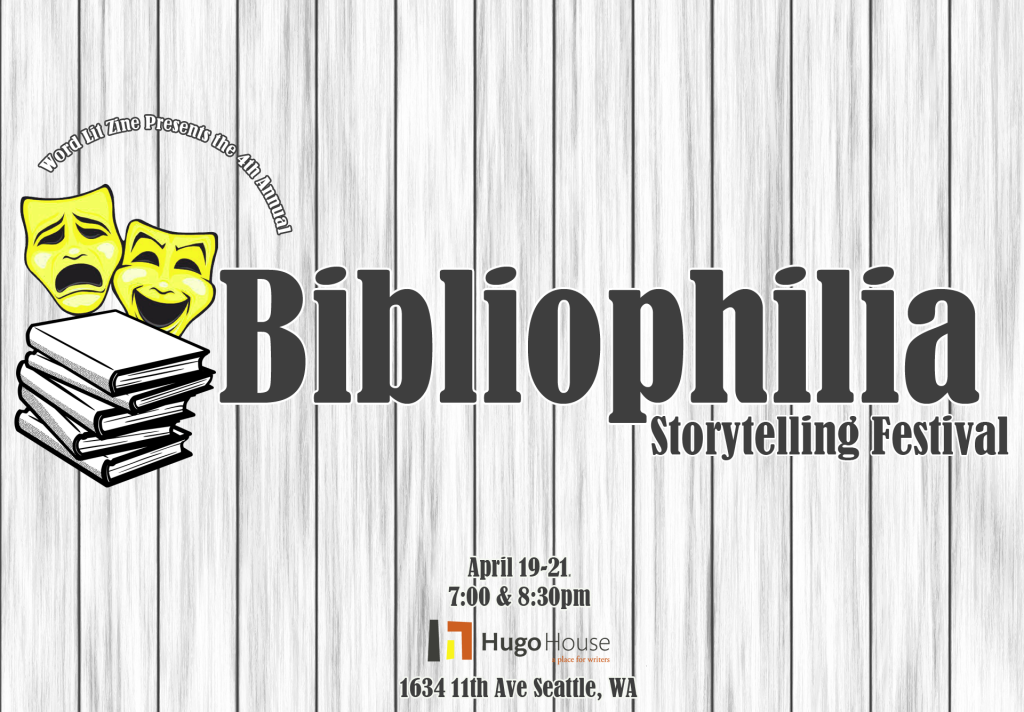 Beginning, Middle, and End is a story told in three parts—one in prose, one in theater, and one in poetry. An author will read an excerpt of their work. Afterward, the Bibliophilia Players (our group of improvisational actors), never hearing the work before, will bring those characters to life and continue the story. Lastly, a local poet, who has been watching the story the whole time, will conclude the tale with a piece that they create on the spot.
Our special guests for this event are Donna Miscolta, reading prose, and Jalayna, creating poetry.
Doors at 6:30 pm.
This event is sponsored by Word Lit Zine in co-production with Hugo House.
About the Performers
Donna Miscolta grew up in National City, California in a Filipino/Mexican family before moving to Seattle in her early twenties. Although she discovered writing later in life, she has more than made up for lost time. Her stories and essays have appeared in a variety of journals, including the anthology Memories Flow in Our Veins: Forty Years of Women's Writing. Her second book, a short story collection, Hola and Goodbye, won the Independent Publishers gold medal for Best Regional Fiction and an International Latino Book Award silver medal for Best Latino Focused Fiction in English.
Jalayna Carter is a storyteller with pieces published in a handful of journals including Puerto Del Sol, Third Point Press, and Reality Beach, as well as an anthology by 2Leaf Press: Black Lives Have Always Mattered. Her work primarily focuses on fear, the taboo, and dysfunction, particularly within the body and as a learned behavior. You can check out more of her work at www.JalaynaCarter.com.
---
An extravaganza of words for word lovers Bibliophilia is about bringing the page to the stage. Each event at this three-day festival combines poetry and prose with improvisational theatre in order to illuminate the world of words. Join us April 19–21 for a lit loving festival like no other!