Black on Craft: Porsha Olayiwola and Quenton Baker
Black on Craft: Conversations on How to 

Get By

 Thrive
Curated and hosted by former Hugo House poet-in-residence Amber Flame, Black on Craft is a space to celebrate Black excellence and hear Black writers and creatives discuss the hows, whys, and methodologies of their artistic practice.
Join us for a conversation between Seattle writer Quenton Baker and Boston Poet Laureate Porsha Olayiwola, two poets who explore the idea and impact of their bodies, their Blackness, and this society where they are othered.
Cost: $5 suggested donation at the door. Please RSVP so we know how many people to expect.
About the Speakers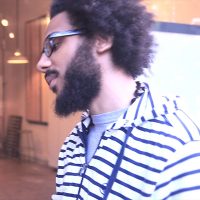 Quenton Baker is a poet, educator, and Cave Canem fellow. His current focus is anti-blackness and the afterlife of slavery. His work has appeared in the Offing, Jubilat, Vinyl, Poetry Northwest, and elsewhere. He has an MFA in poetry from the University of Southern Maine. He is the recipient of the 2016 James W. Ray Venture Project Award and 2018 Arts Innovator Award from Artist Trust, and is a 2019 Robert Rauschenberg Artist in Residence. He is the author of This Glittering Republic (Willow Books, 2016).
---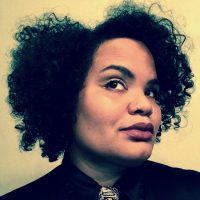 Amber Flame is a writer, composer and performer, whose work has garnered residencies with Hedgebrook, The Watering Hole, Vermont Studio Center, and YEFE NOF. Flame's original work has been published in diverse arenas, including Def Jam Poetry, Winter Tangerine, the Dialogist, Split This Rock, Black Heart Magazine, Sundress Publications, FreezeRay, Redivider, and more. A 2016 Pushcart Prize nominee, Jack Straw Writer and recipient of the CityArtist grant from Seattle's Office of Arts and Cultural Affairs, Amber Flame's first full-length poetry collection, Ordinary Cruelty, was published through Write Bloody Press. Amber Flame is a queer Black single mama just one magic trick away from growing her unicorn horn.
---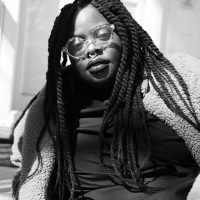 Porsha Olayiwola is a writer, performer, educator, and curator who uses afro-futurism and surrealism to examine historical and current issues in the Black, woman, and queer diasporas. She is an Individual World Poetry Slam Champion and is the current poet laureate for the city of Boston.