Book Launch | Living Color: Angie Rubio Stories by Donna Miscolta
Celebrate the long-awaited publication of Donna Miscolta's new story collection, Living Color: Angie Rubio Stories. Miscolta will be in conversation with former Hugo House writer-in-residence Kathleen Alcalá, author of Spirits of the Ordinary.
Praise for Living Color:
"It's been a long time since I've fallen in love with a character as deeply as I fell for Living Color's Angie Rubio. Donna Miscolta writes gorgeous, luminous sentences, at turns funny and heartbreaking, searing and wise, and—through the observations of one smart, shy, awesome young girl—she deftly exposes the casual and systemic racism of the 1960s and 70s. This is fiction at its very best: intimate, universal, historical, and relevant as hell to our current era. Angie Rubio is my new favorite protagonist; prepare for her to steal your heart." —Sharma Shields, author of The Cassandra

"Angie Rubio shows us how to survive as a smart girl-of-color in a world gone mad during the 1960s. You'll laugh, you'll cry, you'll be glad the selfie had not yet been invented." —Kathleen Alcalá, author of Spirits of the Ordinary
About the Participants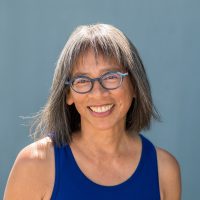 Donna Miscolta's third book of fiction is Living Color: Angie Rubio Stories, about lessons a young Mexican American girl learns in a world that favors neither her race nor gender, released from Jaded Ibis Press in September 2020. Her story collection Hola and Goodbye, winner of the Doris Bakwin Award for Writing by a Woman and published by Carolina Wren Press (2016), won an Independent Publishers award for Best Regional Fiction and an International Latino Book Award for Best Latino Focused Fiction. She's also the author of the novel When the de la Cruz Family Danced from Signal 8 Press (2011). Her work has been supported by grants and fellowships from 4Culture, Artist Trust, Bread Loaf/Rona Jaffe Foundation, Jack Straw Foundation, and Seattle Office of Arts and Culture. She has been awarded residencies at Anderson Center, Artsmith, Atlantic Center for the Arts, Hedgebrook, Mineral School, Ragdale, Virginia Center for the Creative Arts, and Whiteley Center.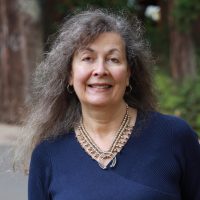 Kathleen Alcalá has received a Western States Book Award, the Governors Writers Award, the International Latino Book Award, and two Artist Trust Fellowships. She has been recognized by Con Tinta, is a recent Whitely Fellow, a previous Hugo House writer-in-residence, and teaches creative writing. Her sixth book, The Deepest Roots: Finding Food and Community on a Pacific Northwest Island, explores our relationship with geography, food, history, and ethnicity. Kathleen was born in Compton, California, to Mexican parents, and lives on Bainbridge Island.