Book Launch Party for Greg Stump's Disillusioned Illusions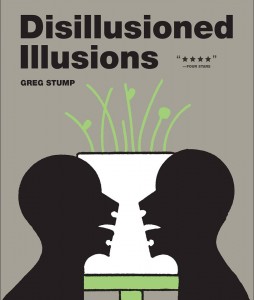 In June, Fantagraphics is releasing Greg Stump's debut graphic novel, Disillusioned Illusions, on its Fantagraphics Underground Press imprint – described as a line for "innovative, quirky, idiosyncratic, oddball, experimental, or downright crazy" work.
We're happy to host the book release party for Disillusioned Illusions. Signed books will be available for purchase, and an exhibit of original art will be on display, tracing the evolution of the characters from mini-comics inception to weekly comic strip to eventual publication as a graphic novel
---
Greg Stump's work in comics includes the weekly strip Dwarf Attack and the acclaimed comic book series Urban Hipster. A longtime contributor to The Stranger and The Comics Journal, he was named "Illustrator of the Year" by Cartoonists Northwest in 2010.