Book Launch Party for Neal Bascomb's The Winter Fortress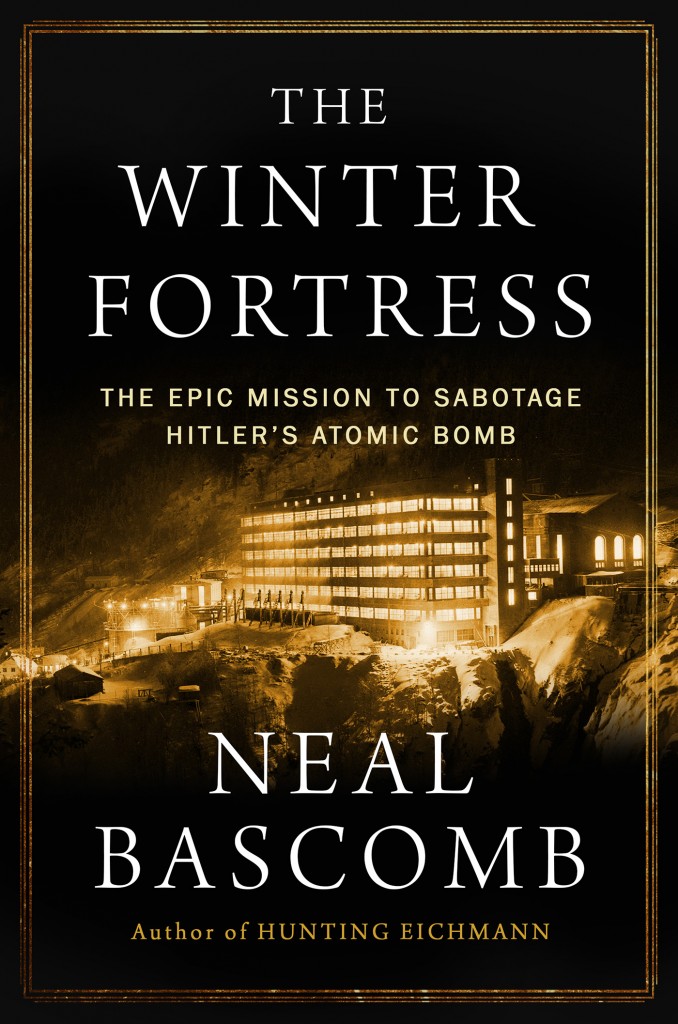 Join us for the book launch party of Neal Bascomb's The Winter Fortress: The Epic Mission to Sabotage Hitler's Atomic Bomb. There will be a short reading and Norwegian-inspired cocktails, and books will be for sale by Elliott Bay Book Company. The reading is free.
About the Book
It's 1942 and the Nazis are racing to build an atomic bomb. They have the physicists. They have the will. What they don't have is enough "heavy water," an essential ingredient for their nuclear designs. For two years, the Nazis have occupied Norway, and with it the Vemork hydroelectric plant, a massive industrial complex nestled on a precipice of a gorge. Vemork is the world's sole supplier of heavy water, and under the threat of death, its engineers pushed production into overtime.
For the Allies, Vemork must be destroyed. But how would they reach the castle fortress high in a mountainous valley? The answer became the most dramatic commando raid of the war. The British Special Operations Executive together a brilliant scientist and eleven refugee Norwegian commandos, who, with little more than parachutes, skis, and Tommy Guns, would destroy Hitler's nuclear ambitions and help end the reign of the Third Reich.
---
About Neal
Neal Bascomb is a national award-winning and New York Times best-selling author of a number of books, all nonfiction narratives, all focused on inspiring stories of adventure or achievement. His work has been translated into over 15 languages, featured in several documentaries, and optioned for major film and television projects.
Born in Colorado and raised in St. Louis, he is the product of public school and lots of time playing hockey. He earned a double degree in Economics and English Literature at Miami University (Ohio), lived in Europe for several years as a journalist (London, Dublin, and Paris), and worked as an editor at St. Martin's Press (New York). In 2000, he started writing books full time.
His first book Higher was selected for the Barnes and Noble Discover Great New Writer award and was featured in a History Channel documentary. His second The Perfect Mile was a New York Times best-seller and frequently ranks as one of the top books on running. His third, Red Mutiny, won the United States Maritime Literature Award and critical acclaim around the world. His fourth, Hunting Eichmann, was an international bestseller and led to a young-adult edition called Nazi Hunters that was the 2014 winner of the YALSA Award and Sydney Taylor Book Award (Gold Medal), among numerous others. His fifth book The New Cool was optioned by major producer Scott Rudin for film. His sixth, One More Step, focused on the first man with cerebral palsy to climb Kilimanjaro and finish the Kona Ironman, was a New York Times best-seller as well.
An avid hiker, skier, and coffee drinker, he is happily settled in Seattle, Washington with his family.
Advance Praise
"Neal Bascomb's The Winter Fortress is a riveting, high-action World War II thriller with nothing less than the fate of Planet Earth on the line. Just imagine the horror if Hitler had gotten the atomic bomb? Written with great verve and historical acumen, Bascomb hits the mark of excellence. Highly recommended!" –Douglas Brinkley, New York Times bestselling author of The Great Deluge and Cronkite
"What would have happened if Hitler had managed to develop nuclear weapons…? In The Winter Fortress, NealBascomb brilliantly tells the extraordinary true story of arguably the most important and daring commando raid of WWII: how an amazing band of men on skis made sure Hitler never got to drop the ultimate bomb." –Alex Kershaw, New York Times bestselling author of The Longest Winter
"Weaving together his typically intense research and a riveting narrative, Neal Bascomb's The Winter Fortress is a spellbinding piece of historical writing."–Martin Dugard, author of Into Africa and co-author of the "Killing" series
"Brilliantly written, The Winter Fortress cinematically captures a commando team's efforts to destroy one of the most important secret facilities in World War II. Bascomb's riveting prose puts the reader into one of the more daring missions of the war and the Allies' efforts to sabotage a crucial aspect of Germany's nuclear program. An excellent read." –Patrick K. O'Donnell, author of First Seals and Washington's Immortals