Virtual Book Party | Subduction by Kristen Millares Young
Hosted by Hugo House, Red Hen Press & Elliott Bay Book Co.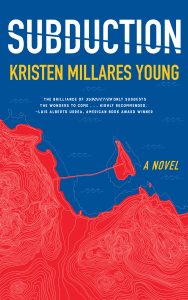 Kristen Millares Young spent years researching Subduction before she began to write her debut novel. A lyric retelling of the troubled history of encounter in the Americas, Subduction follows a Latinx anthropologist, Claudia, as she embarks on fieldwork on the Makah Indian Reservation carrying serious baggage—her husband just ran off with her sister. Claudia loses control as soon as she arrives in Neah Bay, where she begins an affair with Peter, the son of her best research participant. Claudia helps Peter's family convey a legacy delayed for decades by the death of his father. But her presence, echoing centuries of fraught contact with indigenous peoples, brings lasting change and real damage, too.
Through Peter and Claudia's brutal and ardent collision, Subduction portrays not only their strange allegiance after grievous losses but also their imperfect attempts to find community on the Makah Indian Reservation. An intimate tale of stunning betrayals, Subduction bears witness to the power of stories to disrupt—and also to heal.
"The brilliance of Subduction only suggests the wonders to come. It is a good day for us when Kristen Millares Young puts pen to paper. Highly recommended."
—Luis Alberto Urrea
Read more advance praise and check out the pre-order link on the website of Elliott Bay Book Co, which will host book sales at the launch, to be followed by a Q&A and revelry. Click the "Tickets" link to RSVP to this free Zoom event.
About the Author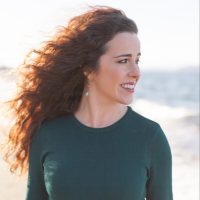 Kristen Millares Young is the author of the novel Subduction, a Paris Review staff pick called "whip-smart" by the Washington Post, a "brilliant debut" by the Seattle Times, and "utterly unique and important" by Ms. Magazine. From 2018 to 2020, Kristen served as prose writer-in-residence at Hugo House. Her prize-winning investigations, essays and reviews appear in the Washington Post, Literary Hub, the Guardian, and elsewhere, as well as the anthologies Latina Outsiders: Remaking Latina Identity, Pie & Whiskey, a New York Times New & Noteworthy Book, and Alone Together: Love, Grief, and Comfort During the Time of COVID-19. She was the researcher for the New York Times team that produced "Snow Fall," which won a Pulitzer Prize. From 2016 to 2019, she was board chair of InvestigateWest, a nonprofit newsroom she co-founded to protect vulnerable peoples and places of the Pacific Northwest.
About the Moderator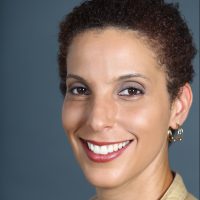 Melanie McFarland is the TV critic for Salon.com. The current vice president of the Television Critics Association, McFarland has lent her expert commentary to a variety of media outlets, including CNN, NPR, American Public Media, and the BBC. Her work has appeared in Variety, The Seattle Times, Seattle Post-Intelligencer, the Oregonian, Chicago Tribune, Geekwire, Rotten Tomatoes, and Parade Magazine, as well as the anthology The Women of David Lynch.