Book Launch | The Inspired Poet: Writing Exercises to Spark New Work by Susan Landgraf—CANCELLED
This event has been cancelled due to the coronavirus.
Celebrate the publication of The Inspired Poet, Susan Landgraf's highly anticipated book on the art of poetry which features craft exercises, writing prompts, and examples from almost seventy contributing writers and poets, several of whom will read their work.
---
About the Book
"An engaging and generous personal writing guide, sure to inform and inspire."
—Kim Addonizio, author of Ordinary Genius: A Guide for the Poet Within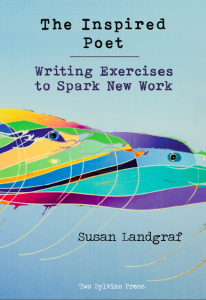 The Inspired Poet, which comes out of years of teaching and leading workshops, offers writing exercises, prompts, poems, and facts for poets, teachers, workshop leaders, and prose writers. They are meant to be invites for the Muses to come visit.
Even if you're not a poet and don't like to write, these invites might entice you to see yourself and the world in a new light. This book may give an insight into grief or a respite from grieving for something or someone lost—or for celebrating something found.
The exercises in The Inspired Poet can be used for your personal writing practice, for writing groups, leading poetry workshops, and in the classroom. Both novice writers and established writers can find inspiration in the 37 chapters of this book, each of which offers unique exercises on such topics as structure, pop culture, revision, mythology, grief, relationships, nature, symbolism/imagery, women's voices, psychology/sociology, and personal reflections on creativity/inspiration.
---
About the Author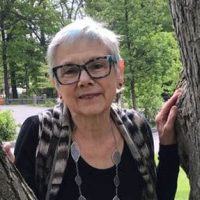 Susan Landgraf's writing exercise book The Inspired Poet has just been published by Two Sylvias Press. She's published more than 400 poems in Prairie Schooner, Poet Lore, Margie, Nimrod, Calyx, and others. Other books include What We Bury Changes the Ground by Tebot Bach, a chapbook Other Voices, and Student Reflection Journal for Student Success from Prentice Hall. She's given more than a hundred workshops, most recently Centrum and the San Miguel Writers' Conference. A former reporter, she taught at Highline College for 27 years and at Shanghai Jiao Tong University. Currently she is Poet Laureate of Auburn.