Book Party for Chester Brown's Mary Wept Over the Feet of Jesus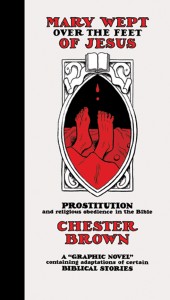 Chester Brown (author of the best-selling Paying for It: A comic-strip memoir of being a john) continues his thoughts on sex work by retelling nine stories from Hebrew scriptures and the Christian New Testament. Mary Wept Over the Feet of Jesus forms a fascinating and startling thesis about biblical representations of prostitution.
Brown will be reading from Mary Wept and will be joined in conversation by journalist Sara Lerner and sex worker, writer, and activist Maggie McNeill.
---
C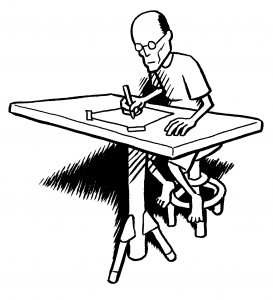 hester Brown was born in Montreal in 1960 and is best known for his two recent nonfiction graphic novels: the meticulously researched and Harvey Award–­winning Louis Riel and the controversial, critically acclaimed Paying for It. Brown began self­-publishing his comic book series Yummy Fur at twenty­-three and has been publishing with D+Q since 1991. He is the author of The Playboy, I Never Liked You, The Little Man, and Ed The Happy Clown. Brown lives in Toronto, where he ran for Parliament twice as a member of the Libertarian Party of Canada.