Born in the U.S.A.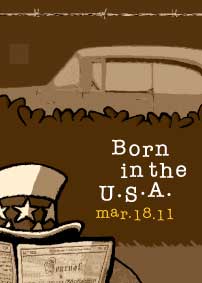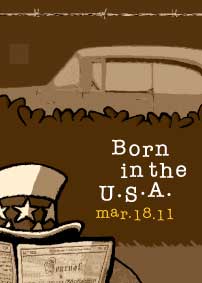 Since the birth of our nation, we've grappled with the uncomfortable question of who gets to be American and why. My ancestors came over on the Mayflower; yours made the "middle passage" on a slave ship. Your grandparents were interned in a prison camp during WWII; you serve in the U.S. Army today. My older sister can be deported because she was born before our parents crossed the border, but I'm a citizen because I was born here. Our declaration says all men are created equal; our pledge to the flag says we are one nation, indivisible—so why do so many of us still hyphenate our nationality? Whether you were born in Sarah Palin's "real America," The Daily Show's "fake America" or somewhere in between, what does being American mean to you?
Commissioned by Richard Hugo House, writers Alan Chong Lau, Victor LaValle and Debra Magpie Earling and rapper Khingz premiere new work on the theme Born in the U.S.A. as part of the Hugo Literary Series on March 18, 2011, 7:30 p.m. in Hugo House's theater.
Get your tickets today! Tickets for Born in the U.S.A. may be purchased online here, by calling us at (206) 322-7030 or dropping by Hugo House during our normal business hours.
More info about the Hugo Literary Series here.
About the Writers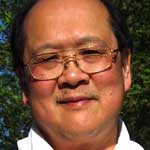 Alan Chong Lau is the author of "no hurry" (Cash Machine, 2007), "Blues and Greens: A Produce Worker's Journal" (University of Hawai'i Press, 1999, 2000), "Songs for Jadina" (Greenfield Review Press, 1980) and "The Buddha Bandits Down Highway 99" (with Lawson Fusao Inada and Garrett Kaoru Hongo, Buddhahead Press, 1978). Lau's poems have appeared in many anthologies and magazine, and he is the recipient of numerous awards, including the American Book Award and a Creative Artist Fellowship for Japan from the Japan-U.S. Friendship Commission. He serves as arts editor for the International Examiner, a Seattle-based Asian American community paper, and coordinates Pacific Reader, an Asian Pacific North American Review of Books.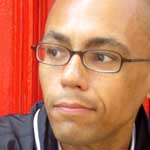 Victor LaValle is the author of a story collection, "Slapboxing with Jesus," and two novels, "The Ecstatic" and "Big Machine." His recent work has appeared in Granta, the Paris Review and the Nation. He's the recipient of numerous awards, most recently a Guggenheim Fellowship and the Shirley Jackson Award.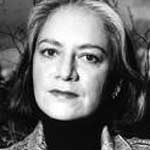 Debra Magpie Earling is a member of the Confederated Salish and Kootenai Tribes of the Flathead Reservation. Her novel, "Perma Red," received the American Book Award, the Mountains and Plains Bookseller Association Award, the WILLA Award and the Spur Award for the best novel of the West. She received a Guggenheim Fellowship in 2008 and has been a recipient of a NEA. Her latest book, "The Lost Journals of Sacajewea," was recently published by the master printer Peter Koch of Peter Koch Printers, Berkeley, California in 2010.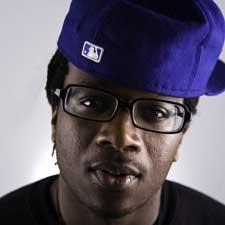 Khingz is one half of the Seattle-based hip hop group Abyssinian Creole. His most recent solo album, "From Slaveships to Spaceships," a culmination of Khingz' transformation from a youth with a crime-haunted past to a man of honor, was released in 2009. In 2001, he released "Mi Vida Negra" written under his alias Khalil Crisis and produced by Vitamin D. More about Khingz at khingz.com.
Presenting sponsor: Amazon.com