Buried Alive: The Architecture of Haunting
In his reply letter to Jacques Derrida, architect Peter Eisenman writes in defense of his work: "After all, aura is presence of absence, the possibility of a presentness of something else. It is this that my architecture attempts to reveal."
This event will try to dwell in presentness, to have language engage with the preconditions of form: structure, function, and beauty, in order to explore languages ability to create an aura—something like conjuring ghosts (or at least the feeling of being haunted). A host of poets and writers will enact the ghost, and for an hour, fill the emptiness of space with "something else," something like possibility.
---
Nicelle Davis is a California poet, collaborator, and performance artist who walks the desert with her son, J.J., in search of owl pellets and rattlesnake skins. Her most recent collection, The Walled Wife, will be available from Red Hen Press in April 2016. In the Circus of You is available from Rose Metal Press. She is the author of two other books of poetry, Becoming Judas, available from Red Hen Press and Circe, from Lowbrow Press. Her poetry-film collaborations with Cheryl Gross have been shown across the world.
---
Ashley Inguanta
is a writer and photographer who is driven by landscape, place. She is the author of three collections: 
The Way Home 
(Dancing Girl Press), 
For The Woman Alone 
(Ampersand Books), and
Bomb 
(forthcoming with Ampersand Books in 2016). Her work has appeared in 
PANK
, 
The Rumpus, The Good Men Project
, 
Bartleby Snopes, Adrienne: A Poetry Journal of Queer Women
, 
OCHO, Corium Magazine, the Rough Magick 
anthology, and other literary spaces. Ashley is also the Art Director of 
SmokeLong Quarterly.
 Currently she is working with musician Sarah Morrison, creating a series of projects and performances that combine music, visual art, and language
---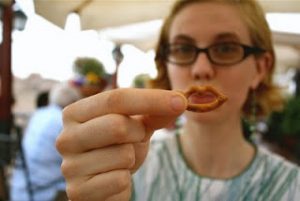 Sierra Nelson is author of I Take Back the Sponge Cake made with visual artist Loren Erdrich (Rose Metal Press) and chapbook In Case of Loss (Toadlily). Her poems have appeared in journals such as Pleaides, Crazyhorse, DIAGRAM, and Poetry Northwest and anthologies Alive at the Center and Pink Thunder. She is co-founder of performance group the Vis-a-Vis Society and is a MacDowell Colony Fellow, Pushcart Prize nominee, and Carolyn Kizer prize winner and recipient of a CityArtist Grant from the Seattle Office of Arts & Culture, and teaches in Seattle, Friday Harbor, and Rome, Italy. For more information: songsforsquid.tumblr.com.
---
Andrew S. Nicholson is the author of A Lamp Brighter Than Foxfire (Center for Literary Publishing, 2015). He is an assistant professor-in-residence at the University of Nevada, Las Vegas and a former Schaeffer Fellow in Poetry. His poetry has been anthologized in New Poetry From the Midwest 2014, and he has been an Artist-in-Residence at the Palazzo Rinaldi in Noepoli, Italy.
---
Alexis Vergalla is a Seattle-based poet, climber, and printmaker. She has two small chapbooks that are getting slightly old. She climbed Mt. Baker and Mt. Rainier last summer and last time she saw Nicelle she was on her way off to Mexico to climb near some of the oldest petroglyphs in North America. She writes essays about her climbing adventures that tend to reference Anne Carson a lot.
---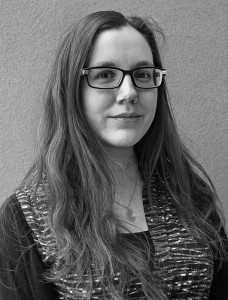 Elissa Washuta, a member of the Cowlitz Indian Tribe, is the author of My Body Is a Book of Rules. Her work has appeared in Salon, the Chronicle of Higher Education, BuzzFeed, and elsewhere. She serves as adviser for the Department of American Indian Studies at the University of Washington and nonfiction faculty for the MFA program at the Institute of American Indian Arts. She is the Saturday editor for The Rumpus.