Bushwick Book Club: Original Music Inspired by Sherlock Holmes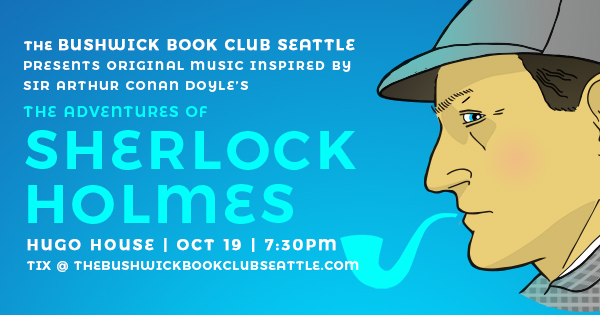 Bushwick Book Club presents an evening of music inspired by Sir Arthur Conan Doyle's Adventures of Sherlock Holmes.
You've seen the movies. You've watched the show. Maybe you think you know Holmes — but until you've heard this show, dear reader, you don't know [bleep]. Hear original music inspired by Doyle's immortal detective, his companion Watson, and the devious fiends on their tail.
Tickets: $10
---
In eight previous seasons, The Bushwick Book Club Seattle has hosted over 300 individual performers writing and debuting original music inspired by literature. "New and innovative work that surprises and delights," is how one local author describes the Bushwick experience, while another librarian calls it "a brilliant way to expand anyone's appreciation of words." The Bushwick Book Club Seattle and STYLE: Songwriting Through Youth Literature Education are the twin arms of Bushwick Northwest, a federal 501(c)(3) non-profit arts organization.