A Writers Showcase featuring Cave Canem Poets
Founded in 1996 to remedy the under-representation and isolation of African American poets in the literary world, Cave Canem has lifted the voices of hundreds of Black American poets.
Cave Canem fellow, former writer-in-residence here at Hugo House, and now Seattle's Civic Poet, Anastacia-Renee has gathered other former fellows to showcase the artistic excellence that the organization has supported through readings by Quenton Baker, Amanda Johnston, Dante Michaeux, L. Lamar Wilson, and Anastacia-Renee herself.
---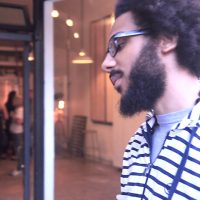 Quenton Baker is a poet and educator from Seattle. His current focus is the fact of blackness in American society. His work has appeared in Jubilat, Vinyl, Apogee, Pinwheel, Poetry Northwest, The James Franco Review, and Cura and in the anthologies Measure for Measure: An Anthology of Poetic Meters and It Was Written: Poetry Inspired by Hip-Hop. He has an MFA in Poetry from the University of Southern Maine and is a two-time Pushcart Prize nominee. He was a 2015-2016 Made at Hugo House fellow and is the recipient of a James W. Ray Venture Project award from Artist Trust. He is the author of This Glittering Republic (Willow Books).
---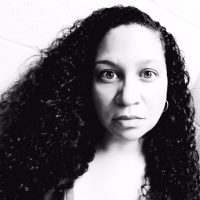 Amanda Johnston earned an MFA in Creative Writing from the University of Southern Maine. She is the author of two chapbooks, GUAP and Lock & Key, and the full-length collection Another Way to Say Enter (Argus House Press). The recipient of multiple Artist Enrichment grants from the Kentucky Foundation for Women and the Christina Sergeyevna Award from the Austin International Poetry Festival, she is a member of the Affrilachian Poets and a Cave Canem graduate fellow. Johnston is a Stonecoast MFA faculty member, a cofounder of Black Poets Speak Out, and founding executive director of Torch Literary Arts. She serves on the Cave Canem Foundation board of directors and currently lives in Texas.
---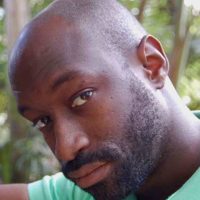 Dante Micheaux is the author of Circus (Indolent Books) and Amorous Shepherd (Sheep Meadow Press). His poems and translations have appeared in Poetry, The American Poetry Review, Callaloo, PN Review, The African American Review, and Tongue—among other journals and anthologies. He has been shortlisted for the Benjamin Zephaniah Poetry Prize and the Bridport Prize. Micheaux's honors include a prize in poetry from the Vera List Center for Art & Politics, the Oscar Wilde Award, and fellowships from Cave Canem Foundation and The New York Times Foundation.
---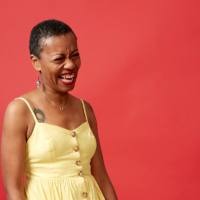 Anastacia-Renee is Civic Poet of Seattle and former 2015-17 poet-in-residence at Hugo House. She is a hybrid genre writer, workshop facilitator, and multivalent performance artist. She is the author of four books: Forget It (Black Radish Books), (v.) (Gramma Press), Answer(Me) (Argus Press), and 26 (Dancing Girl Press). Her poetry, prose, and fiction are published widely.
---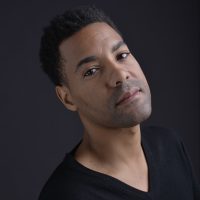 L. Lamar Wilson is the author of Sacrilegion (Carolina Wren Press) and co-author of Prime: Poetry and Conversation (Sibling Rivalry Press) with the Phantastique Five. Wilson, a Cave Canem and Callaloo graduate fellow, Florida A&M University alumnus and Affrilachian Poet, holds an MFA from Virginia Tech and earned a doctorate in African American and multiethnic American poetics from the University of North Carolina at Chapel Hill. He teaches creative writing and African American literature at The University of Alabama.
---
All events are free and open to the public unless otherwise noted.