Cephalopod Appreciation Society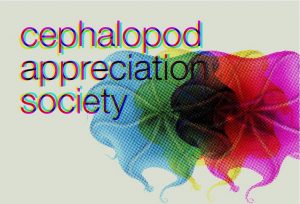 Get ready to appreciate the octopus, squid, chambered nautilus, and cuttlefish through poetry, music, film, science, art, and more. Free, all ages, stickers.
Whether you are a long-time fan and CAS member or just curious to learn more about these incredible, intelligent creatures, we hope you will come celebrate them with us!
Check out this all-star line-up of presenters:
POETRY!
* Amber Flame​
* Kevin J Craft​
* Carolyne Wright
* with featured reader Nicky Beer​, author of new poetry collection The Octopus Game
IMPASSIONED SPEECH! 
* Ilvs Strauss​ "octopus walks into a bar—anthropomorphic projections in 3 part harmony"
SCIENCE!
* Biologist Stephanie Crofts – Fun Facts & Cephalopod Basics
* Geology Writer David B. Williams – Ammonites About Town: Getting up close and personal with 155-million-year-old cephalopods
* Zoologist Hariana Chilstrom – Giant Pacific Octopus Sex Ed Talk
MUSIC!
* Renowned cellist Lori Goldston​ & drummer Dan Sasaki performing live accompaniment to cephalopod films
* YA novelist and musician Kevin Emerson​ performing an original cephalopod tune
* Singer-songwriter Levi Fuller performing Marianne Moore's poem "The Paper Nautilus" as song
* Return of the Sea-Shantacular Sing-a-long with Betsey Brock​, Rachel Kessler​, & Friends
FILM!
* Footage from Seattle's own marine cinematographer, diver Laura James​
* Cepha-la-pod animation short by the Kessler-Seiweraths
FREE STICKERS!
* by artist Britta Johnson​
AND MORE!!