I Change: An Evening of Poetic Divination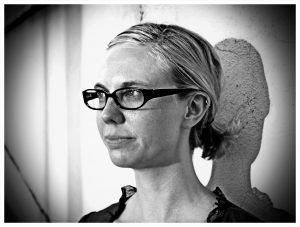 Taking a personal and collaborative slant on the ancient Chinese divination method I Ching (a.k.a. The Book of Changes), as well as drawing inspiration from the natural landscape of Washington state, this interactive event celebrates the culmination of  a project by Sierra Nelson, Seattle-based collaborative and solo performing artist and poet. Accompanying artwork by New York-based artist Loren Erdrich will be on display in the gallery.
Refreshments, art viewing, and poetic-divinatory consultations start at 6 p.m.; readings by Nelson and poets Emily Beyer, Sarah Galvin, Rachel Kessler, Arlene Kim, Natasha Marin, Melanie Noel, and Anastacia-Renee begin at 7 p.m. With pieces ranging from the humorous to the mystical—with an emphasis on audience engagement and inter-disciplinary collaboration—you don't have to be a believer in fortune-telling, or even poetry, to enjoy the diverse offerings of this event.
This project was made possible with funding from a 2014 City Artists Project Grant from the Seattle Office of Arts & Culture and the support of Hugo House. The event is free, all-ages, and open to the public.

---
ABOUT SIERRA NELSON:
Sierra Nelson earned her M.F.A. in Poetry from University of Washington and is a MacDowell Colony Fellow and recipient of the Carolyn Kizer Prize, NYU's Washington Square Review Collaboration Award, and CityArtist Grant from Seattle's Office of Arts & Culture. Author of lyrical choose-your-own-adventure I Take Back the Sponge Cake in collaboration with artist Loren Erdrich and chapbook "In Case of Loss," Nelson's work has appeared in journals such as Crazyhorse, Fairy Tale Review, Forklift Ohio, City Arts Magazine, and Poetry Northwest, anthologies Pink Thunder and Alive at the Center and in installations including at SIM Gallery in Reykjavik, Frye Art Museum, and the Seattle Aquarium. Co-founder of literary performance art groups The Typing Explosion and the Vis-à-Vis Society and president of the Cephalopod Appreciation Society, she teaches in Seattle, Friday Harbor, and Rome, Italy.
ABOUT LOREN ERDRICH:
Loren Erdrich is a Brooklyn-based visual artist. In 2011 she was featured in Vogue Italia in a photo essay of female artists to watch in NYC by photographer Francesco Carrozzini.  Recently she has had work showing at Avis Frank Gallery in Houston, TX, and at Butter Projects of Detroit, MI with visual artist Bunnie Reiss. A 2011 show at the Joan Cole Mitte Gallery in Texas featured Loren's work alongside that of Louise Bourgeois, Kiki Smith, and Félix González-Torres. Please see more of her work at www.okloren.com.
ABOUT THEIR COLLABORATION:
Loren and Sierra met in 2008 during yearlong artist-staff residencies at the Vermont Studio Center and began their collaboration with the lyrical choose-your-own-adventure book I Take Back the Sponge Cake (published by Rose Metal Press in 2012, and recipient of the 2010 NYU Washington Square Review Prize for Collaboration selected by Anne Carson). They continue to collaborate under the name Invisible Seeing Machine.
GUEST READER BIOS:
Emily Beyer lives and works in Seattle when she is not living and writing in Iceland. She has a BA in English from the University of Washington and an MFA in poetry from the University of Iowa. Her poems have appeared in Triquarterly, The Seattle Review, Mare Nostrum, The Diagram, Prairie Schooner, andPageBoy, among others. Presently, she is seeking a publisher for her first book, Cavalcade and is at work on her second book, Meadmen. www.unf.edu/mudlark/posters/beyer.html
Sarah Galvin is the author of The Stranger's "Midnight Haiku" series, which are neither haiku nor at midnight. She has a blog called The Pedestretarian, where she reviews food found on the street. The thing she loves most about reviewing discarded food is receiving text messages that say things like "I hear the bus stop on 3rd and Union is covered with ham." Sarah earned her MFA at University of Washington and her poems can be found in io, New Ohio Review, The Far Field, Pageboy, Dark Sky, and Ooligan Press's Alive at the Center anthology. Her books include poetry collection The Three Einsteins forthcoming from Poor Claudia Press. http://iopoetry.org/archives/1798
Rachel Kessler is co-founder of poetry performance collaborations The Typing Explosion and the Vis-à-Vis Society. Her nonfiction and collaborative and solo poems have appeared in Tin House, USA Today, The Stranger, Poetry Northwest, and elsewhere. The Frye Art Museum, The Henry Art Gallery, Sea-Cat, andThe Open Daybook have exhibited her text-based visual art and installations. She teaches creative writing in public schools through Writers in the Schools and to adults in recovery. Recently she received a Seattle City Artist award and King County 4Culture grant to write a book about the intersection of puberty and religion. rachelkessler.org
Arlene Kim was chosen as one of Poets & Writers 2012 debut poets for her collection What have you done to our ears to make us hear echoes? (Milkweed Editions). Her work appears in diode, DIAGRAM,Blackbird, Cha, and on NPR's KUOW Presents, among other places. She lives in Seattle where she reads for the DMQ Review and writes poems, prose, and bits in between. Check it: arlenekim.com/
Natasha Marin is a poet and interdisciplinary artist. Her written work has been translated into several languages and has been showcased in exhibitions, performances and events around the world. She is a Cave Canem fellow and a Hedgebrook alum who has been published in periodicals like the Feminist Studies Journal, African American Review, and the Caribbean Writer. She received grants from the City of Austin, Artist Trust, and the City of Seattle for community projects involving text-based, visual, performance, and multimedia art. Find her on the web at: natasha-marin.com
Janie Elizabeth Miller is a poet and essayist whose work explores environmental imagination and activism. She won the Grand Prize for the Eco-Arts award in 2014 and teaches poetics at the University of Washington Tacoma. Her work can be found at Terrain.org, Poecology, Cimarron Review and others. Janie recently moved to a farmhouse on Vashon Island where she sees goats from her window. Read her work here
Melanie Noel is the author of The Monarchs (Stockport Flats, 2013), a book of poems. Her work has also appeared in Weekday, LVNG, Thermos, La Norda Especialo and THE ARCADIA PROJECT.She lives in Seattle, where she teaches and works as a gardener. lovepossum.com
Anastacia-Renee's work is a syrupy rune—wings, words & why not. She is a Cave Canem Fellow, Hedgebrook Alumna, Jack Straw Writer, EDGE Professional Writer, VONA alum, creative writing workshop facilitator, documentarian and playwright. She is writer, co-director, and co-producer ofGOTBREAST? Documentary (2007): a documentary about the views of women regarding breast and body image. Lately she's been obsessed with the body & the stories it holds. Her poetry, fiction & nonfiction have been published widely. anastacia-renee.com