Chelsea Werner-Jatzke Book Launch: Adventures in Property Management
Free to the public.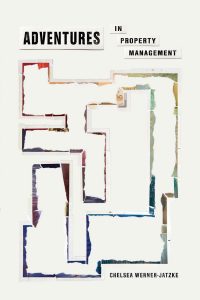 It's an evening of release! Chelsea Werner-Jatzke presents her chapbook, Adventures in Property Management published January 2017 by Sibling Rivalry Press.
This collection of flash fictions, loosely based around Werner-Jatzke's experience as a property manager of the Malden Apartments on Capitol Hill, is woven together by the lives in a Seattle apartment building and the work required in order to maintain them.
Author Matt Bell describes Adventures in Property Management as "unpacking the confusion and loneliness of living in spaces dense with other humans—as well as the hope we must sometimes share, for connection and communion with those unimaginable lives surrounding our own."
Featuring the talents of fiction writer John Englehardt, poet Lauren Ireland, and multimedia artist and writer Leena Joshi, the evening will wrap with time to drink and chat as Isabel Von Der Ahe DJs in the atrium!
---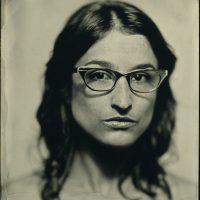 Chelsea Werner-Jatzke is the author of the chapbooks Thunder Lizard (H_NGM_N, 2016) and Adventures in Property Management (Sibling Rivalry Press, 2017). She is outreach coordinator at Conium Review and co-founder of Till, an annual writing residency. She has received support from Jack Straw Cultural Center as a writing fellow, from Artist Trust as an EDGE participant, and from the Cornish College Arts Incubator. She has attended residencies at Vermont Studio Center and Ragdale Foundation. Her writing has appeared in Cream City Review, Bodega, Hobart, H_NGM_N, Sonora Review, Monkeybicycle, Everyday Genius, and Tupelo Quarterly, among others. chelseawernerjatzke.com
---
John Englehardt is a fiction writer, editor at Pacifica Literary Review, and a former Made at Hugo House fellow. He won the 2014 Wabash prize in fiction, the Conium Review's 2014 Flash Fiction Contest, and The Stranger's A&P story contest, judged by Sherman Alexie and Rebecca Brown. He holds an MFA from University of Arkansas, and his writing has appeared in Sycamore Review, The Stranger, Seattle Review of Books, and The James Franco Review.
Lauren Ireland is the author of The Arrow (Coconut Books, 2014), Dear Lil Wayne (Magic Helicopter Press, 2014), Feelings (Trembling Pillow Press, forthcoming 2017) and two chapbooks, Sorry It's So Small (Factory Hollow Press, 2011) and Olga & Fritz (Mondo Bummer Press, 2011). She lives in Seattle.
Leena Joshi is a visual artist and writer in Seattle.