Choose Your Own Adventure!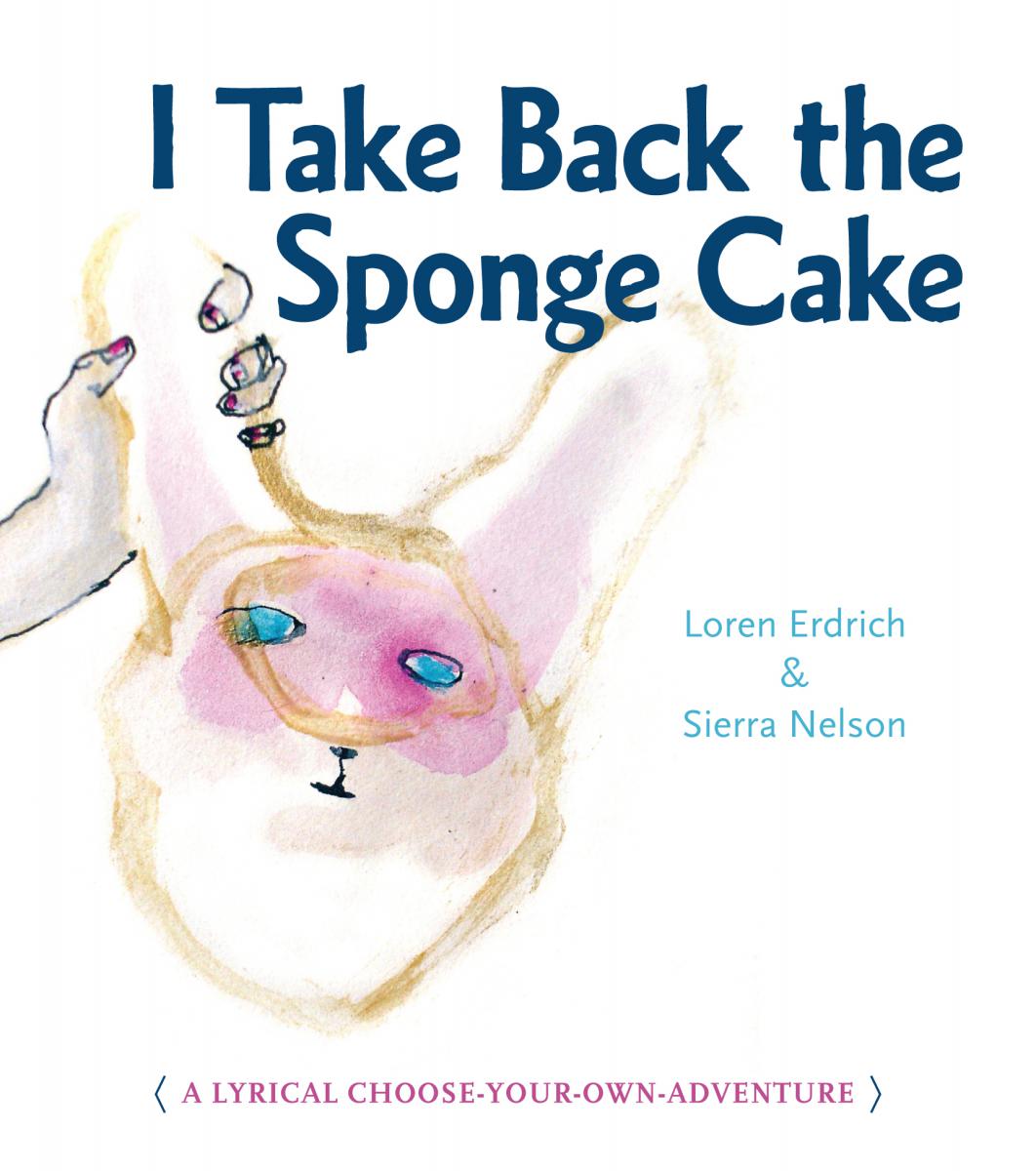 A raucous Choose-Your-Own-Adventure-themed evening of readings to celebrate the release of Sierra Nelson's collaborative choose-your-own-adventure poetry and art book "I Take Back the Sponge Cake" (Rose Metal Press), joined by a lively crew of fellow Pacific Northwest writers riffing on the adventure theme: Arlene Kim, Rachel Kessler, Kevin Craft, Jason Whitmarsh and Anonymous (author of choose-your-own-adventure-styled memoir "Love Is Not Constantly Wondering if You Are Making the Biggest Mistake of Your Life").
ADVENTURE! CHOICES! JOIN US!
Artists:
Sierra Nelson will be reading from her new book "I Take Back the Sponge Cake" (Rose Metal Press, Spring 2012) made in collaboration with visual artist Loren Erdrich (www.okloren.com) and featuring poems, artwork and a lyrical choose-your-own-adventure format. For the reading, the audience will collectively choose how to move through the work, to create a unique reading-journey with projections of Erdrich's artwork from those pages for the full effect.
About the book; Book glimpses; Sierra reading with the fishes
Arlene Kim was chosen as one of Poets & Writers 2012 debut poets for her collection "What have you done to our ears to make us hear echoes?" (Milkweed Editions). Her work appears in diode, DIAGRAM, Blackbird, Cha and on NPR's KUOW Presents, among other places. She lives in Seattle where she reads for the DMQ Review and writes poems, prose and bits in between. Check it: http://arlenekim.com/
Anonymous is Portland-based author of "Love Is Not Constantly Wondering if You Are Making the Biggest Mistake of Your Life" (Perfect Day Publishing), reading from his memoir styled as a Choose Your Own Adventure book about a starfighter marooned on a planet full of Space Ants, complete with amazing mutant ant drawings true to the spirit of the 1980's adventure classics. Read more about it here.
Rachel Kessler is a writer, educator and performance artist. She is a founding member of the literary performance art groups The Typing Explosion and the Vis-à-Vis Society. Her collaborative poems have appeared in Tin House, TATE, and USA Today. She has written about eating, hair removal and book reading for Seattle's premier alternative weekly The Stranger and the Bay Area's Urban View. Awesome poems up at The Monarch Review.
Kevin Craft is editor of Poetry Northwest and author of "Solar Prominence" (Cloudbank Books). Craft has received fellowships from the MacDowell Colony, the Bogliasco Foundation (Italy), the Camargo Foundation (France) and the Washington State Arts Commission/Artist Trust. His poems, reviews and essays have appeared in such places as Poetry, AGNI, Verse, Alaska Quarterly Review, The Stranger, Poetry Daily and Kenyon Review. Get to know him a little better here.
Jason Whitmarsh received a B.A. in mathematics from the University of Chicago and an M.F.A. in poetry from the University of Washington. His poems have appeared in a number of journals, including American Letters & Commentary, Denver Quarterly, Fence, The Harvard Review, New American Writing, Ploughshares, Verse and The Yale Review. He is author of "Tomorrow's Living Room," winner of the 2009 May Swenson Poetry Award. Fast forward to three histories here.