Conjuring: An Evening of Poetry & Performance on Nature, Justice & Magic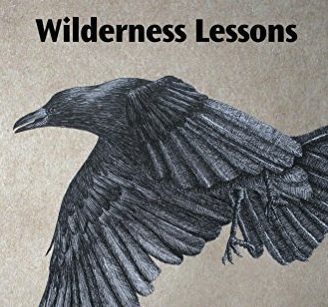 In honor of their book publication, Wilderness Lessons (FutureCycle), poet JM Miller hosts a celebration of Seattle artists exploring how nature, social justice, and magic conjure the human spirit for a night of poetry, experimental writing, and performance by Samar Abulhassan, Natasha Marin, Cody Pherigo, Hugo House's poet-in-residence Anastacia-Renee, Jane Wong, and Lena Khalaf Tuffaha.
Wilderness Lessons is a poetry collection that is a love letter to the planet that explores human violences. The book seeks to dissolve binaries between self and world, city and nature, body and spirit. In this "unbetween" space, the book finds a place in which identity becomes fluid.
---
This event is free and open to the public. The bar will be open.
---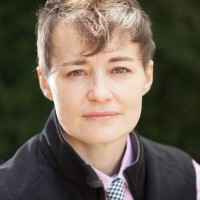 JM Miller is a trans-identified poet, essayist, instructor, and healer living on a 10-acre organic farm on Vashon Island, Wash. They won the Grand Prize for the Eco Arts Awards in 2014 and was a finalist for terrain.org's 2013 poetry contest. JM teaches poetry and creative nonfiction writing at the University of Washington in Tacoma and is an instructor at Hugo House. JM's debut poetry collection, Wilderness Lessons, has been described as work reaching toward the inherent value of life, and they have one chapbook, Primitive Elegy (alicebluebooks). Visit their website at jm.poet.com.
---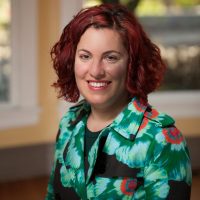 Samar Abulhassan is a Seattle poet and teaching artist born to Lebanese immigrants and raised with multiple languages. She recently received a 2016 CityArtist grant to complete a novel-in-poems reflecting on the Arabic alphabet while exploring themes of longing and memory. She is a 2006 Hedgebrook alum and has published six chapbooks including Farah and Nocturnal Temple.
---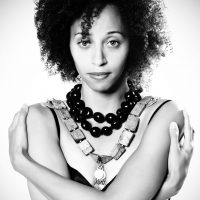 Natasha Marin is a poet and interdisciplinary artist. She is a Cave Canem fellow and a Hedgebrook alum who has been published in periodicals like the Feminist Studies Journal, African American Review, and The Caribbean Writer. She has received grants from the City of Austin, Artist Trust, and the City of Seattle for community projects involving text-based, visual, performance, and multimedia art.

---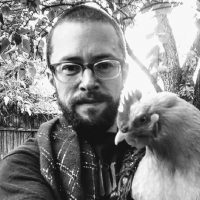 Cody Pherigo is "a queer writing animal" from Kalamazoo, MI, who found his poet-throat at Seattle's Bent Writing Institute where he studied, taught, and performed for five years. He is a 2016 Ruth Stone Poetry prize finalist and was awarded the 2016 4Culture Artists Grant for a project on trans resilience. He has two self-published chapbooks: Blue Thunder Children and Animal's Sabbath. 
---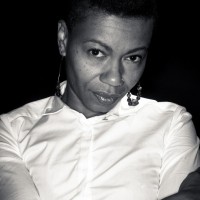 Anastacia-Renee is the 2015-2016 Writer-in-Residence at Hugo House. She has received awards and fellowships from Cave Canem, Hedgebrook, VONA, Jack Straw, Ragdale and Artist Trust. Her poetry and fiction have been published in Literary Orphans, Bitterzoet, Radius Poetry, Seattle Review, Duende, Bone Bouquet, and Dressing Room Poetry. Recently Anastacia has been expanding her creative repertoire into the field of visual art.
---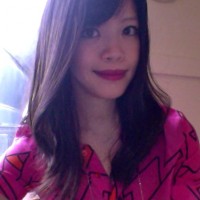 Jane Wong's poems can be found in anthologies and journals such as Best American Poetry 2015, Best New Poets 2012, and Third Coast. She received the 2016 Stanley Kunitz Memorial Prize from The American Poetry Review. Currently, she is a Visiting Assistant Professor at Pacific Lutheran University. Along with three chapbooks, she is the author of Overpour (Action Books, 2016).
---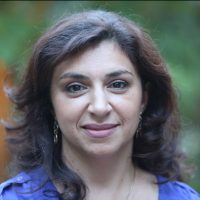 Lena Khalaf Tuffaha is a poet and essayist who has lived the experiences of a first-generation American, immigrant, and expatriate. Her heritage is Palestinian, Jordanian, and Syrian and she is fluent in Arabic and English, and has academic proficiency in French. She is a three-time Pushcart Prize nominee for her poems, "Immigrant" (2014), "Middle Village" (2015), and "Maqaam" (2016). Many of her poems are inspired by the experience of crossing cultural, geographic and political borders, borders between languages, between the present and the living past.