CONTAGIOUS EXCHANGES: Queer Writers in Conversation | Chavisa Woods with Mattilda Bernstein Sycamore

Celebrating the launch of her critically acclaimed collection of stories, Things to Do When You're Goth in the Country (Seven Stories Press), Chavisa Woods joins series host and curator Mattilda Bernstein Sycamore for the last CONTAGIOUS EXCHANGES of 2017.
Things to Do When You're Goth in the Country is a surreal and sardonic look into the heart of the rural poor. National Book Foundation award winner Samantha Hunt calls the book, "Murakami meets the meth heads."
"This is one of the best short story collections I've read in years, and it should be required reading for anyone who's trying to understand America in 2017." –Paul La Farge
---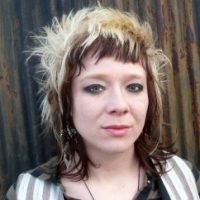 Chavisa Woods is a Brooklyn-based poet and fiction author who was born and raised in a small farm town in Southern Illinois. Her third work of full-length fiction, Things to Do When You're Goth in the Country, is forthcoming from Seven Stories Press in May of 2017. Woods is the author of The Albino Album, a novel, (Seven Stories Press, 2013), which was a finalist for the Lambda Award and won her praise from the Library Journal and the Lambda Review and Publisher's Weekly. Her first book, Love Does Not Make Me Gentle or Kind (Fly by Night Press, 2009), was also a finalist for the Lambda award for Debut Fiction. The first edition has sold out and the Second Edition was released by Autonomedia Press under the Unbearables imprint in 2013. Woods was the recipient of the 2014 Cobalt Prize and has featured at such notable venues as The Whitney Museum of American Art, City Lights Bookstore, Town Hall Seattle, The Brecht Forum, and The Cervantes Institute, and other notable institutions.
---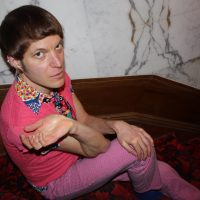 Mattilda Bernstein Sycamore is most recently the author of a memoir, The End of San Francisco, which won a Lambda Literary Award, and the editor of Why Are Faggots So Afraid of Faggots?, an American Library Association Stonewall Honor Book.