CONTAGIOUS EXCHANGES: Queer Writers in Conversation | Corinne Manning with Matthew Schnirman

Corinne Manning—writer and founder of The James Franco Review, an online journal dedicated to the visibility of underrepresented artists through reimagining the publishing process, as well as the The Furnace Reading Series—joins poet and former Made at Hugo House fellow Matthew Schnirman for this monthly reading series. Both writers will read from their work followed by an onstage Q&A with host and curator Mattilda Bernstein Sycamore.
---
CONTAGIOUS EXCHANGES features two dynamic writers bridging genre, style, sensibility, and all the markers of identity in queer lives. The event cross-pollinates spoken word with literary fiction, poetic experimentation with creative nonfiction, and hybrid work with narrative prose.
"If you're out at a literary event and you see Seattle author Mattilda Bernstein Sycamore, you know you've made the right choice for the evening," writes Paul Constant in The Seattle Weekly. "But more than just a promising reading series, what Bernstein Sycamore is doing with CONTAGIOUS EXCHANGES is claiming a space to discuss queer issues in literature. [The series] is proof that there's more to be said, written, and discussed about the state of queer writing in America…"
---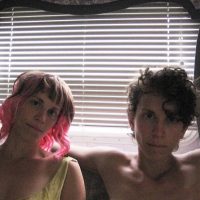 Stories from Corinne Manning's collection, We Had No Rules, have appeared in Story Quarterly, Calyx, Vol 1 Brooklyn, Moss, The Bellingham Review, and Southern Humanities Review. Corinne teaches at Hugo House and founded a journal that reimagined the publishing process called The James Franco Review.
---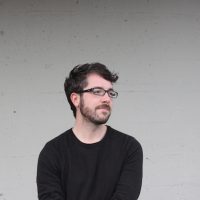 Matthew Schnirman received his MFA from the University of Arizona. His poetry appears in PHANTOM, CutBank, Whiskey Island, Poetry Northwest, and elsewhere. He has received fellowships from Vermont Studio Center, Jack Straw, and Hugo House.
---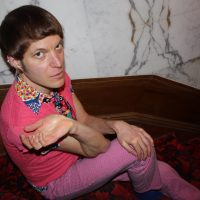 Mattilda Bernstein Sycamore is most recently the author of a memoir, The End of San Francisco, which won a Lambda Literary Award, and the editor of Why Are Faggots So Afraid of Faggots?, an American Library Association Stonewall Honor Book.