CONTAGIOUS EXCHANGES: Queer Writers in Conversation | Sarah Dowling with Imani Sims
This event is free and open to the public. Information on accessibility and getting to Hugo House can be found here.

Seattle-based poet Sarah Dowling (DOWN, Security Posture, Birds & Bees) and poet, educator, and impresario Imani Sims join host and curator Mattilda Bernstein Sycamore for the monthly reading series at Hugo House that seeks to explode boundaries so that critical engagement can thrive. Both writers will read from their work followed by an onstage Q&A with Sycamore.
---
CONTAGIOUS EXCHANGES features two dynamic writers bridging genre, style, sensibility, and all the markers of identity in queer lives. The event cross-pollinates spoken word with literary fiction, poetic experimentation with creative nonfiction, and hybrid work with narrative prose.
"If you're out at a literary event and you see Seattle author Mattilda Bernstein Sycamore, you know you've made the right choice for the evening," writes Paul Constant in The Seattle Weekly. "But more than just a promising reading series, what Bernstein Sycamore is doing with CONTAGIOUS EXCHANGES is claiming a space to discuss queer issues in literature. [The series] is proof that there's more to be said, written, and discussed about the state of queer writing in America…"
---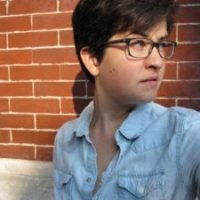 Sarah Dowling is the author of two books, DOWN (Coach House, 2014), and Security Posture (Snare, 2009), which received the Robert Kroetsch Award for Innovative Poetry. She has also published a chapbook, Birds & Bees (TrollThread, 2012), and her writing has appeared or is forthcoming in a number of journals including Encyclopedia, Windsor Review, Line, and Matrix. Sarah is an assistant professor at the University of Washington Bothell.
---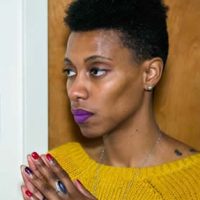 Imani Sims spun her first performance poem at the age of fourteen and has since then, developed an infinitely rippling love for poetry in all its forms. She is a 2016 CityArtist Grant recipient, Central District Forum for Arts and Ideas curator, and Gay City Arts Fellow. As a Board Member for Earth Pearl Collective, a nonprofit dedicated to creating safe spaces for queer black women to be empowered through artistic collaborations, social events, and educational workshops.
---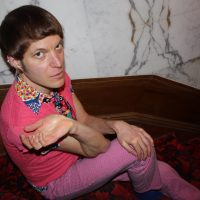 Mattilda Bernstein Sycamore is most recently the author of a memoir, The End of San Francisco, which won a Lambda Literary Award, and the editor of Why Are Faggots So Afraid of Faggots?, an American Library Association Stonewall Honor Book.