CONTAGIOUS EXCHANGES: Queer Writers in Conversation | Sarah Galvin with David Schmader
This event is free and open to the public. Information on accessibility and getting here can be found on the FAQ page.

Local lit favorites Sarah Galvin and David Schmader join host and curator Mattilda Bernstein Sycamore for CONTAGIOUS EXCHANGES: Queer Writers in Conversation, a reading series that takes place the first Wednesday of every month at Hugo House. Galvin is the author of the book of essays The Best Party of Our Lives (Sasquatch Books), a collection inspired by The Stranger's Wedding Crasher column. Schmader is a writer and performer and most recently known for being a spokesmodel for marijuana, writing the book Weed: The User's Guide (Sasquatch Books). 
---
CONTAGIOUS EXCHANGES features two dynamic writers bridging genre, style, sensibility, and all the markers of identity in queer lives. The event cross-pollinates spoken word with literary fiction, poetic experimentation with creative nonfiction, and hybrid work with narrative prose.
"If you're out at a literary event and you see Seattle author Mattilda Bernstein Sycamore, you know you've made the right choice for the evening," writes Paul Constant in The Seattle Weekly. "But more than just a promising reading series, what Bernstein Sycamore is doing with CONTAGIOUS EXCHANGES is claiming a space to discuss queer issues in literature. [The series] is proof that there's more to be said, written, and discussed about the state of queer writing in America…"
---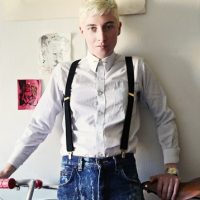 Sarah Galvin is a Northwest poet and the author of the collection The Three Einsteins (Poor Claudia). She has an MFA in poetry from the University of Washington. She is the winner of the 2015 Lottery Grant and a 2015 James W. Ray award nominee. Her poems and essays can be found in iO, Pleiades, New Ohio Review, Dark Sky, Pinwheel, Alive at the Center, and Vice Magazine.
---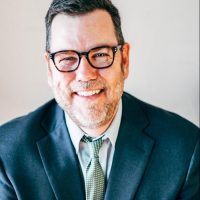 David Schmader is a writer and performer whose solo plays, Straight, Letter to Axl, and A Short-Term Solution to a Long-Term Problem have been performed in Seattle and around the country. Since 2015, he's been the creative director of the award-winning nonprofit writing center for kids The Greater Seattle Bureau of Fearless Ideas. His writing has appeared in OUT magazine and on Newsweek.com.
---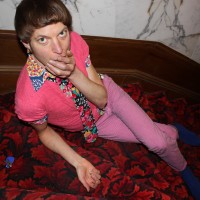 Mattilda Bernstein Sycamore is most recently the author of a memoir, The End of San Francisco, which won a Lambda Literary Award, and the editor of Why Are Faggots So Afraid of Faggots?, an American Library Association Stonewall Honor Book.