CONTAGIOUS EXCHANGES: Vivek Shraya and Chase Joynt

The monthly series hosted and curated by Lambda Literary Award-winning writer Mattilda Bernstein Sycamore continues with November's installment, featuring Toronto-based moving-image artist and writer Vivek Shraya and Toronto-based artist, filmmaker, and writer Chase Joynt.
The Globe and Mail called Chase Joynt's new book, You Only Live Twice: Sex, Death and Transition, "an intellectually expansive, emotional gut-punch of a memoir."
In this genre-transcending book, Joynt and HIV-positive movie artist Mike Hoolboom come together over the films of Chris Marker to exchange transition tales, confessional missives that map out the particularities of occupying what they call 'second lives': Chase's transition from female to male and Mike's near-death from AIDS. Weaving cultural theory with memoir and media analysis, YOLT asks intimate questions about what it might mean to find love and hope through conversation across generations.
Vivek Shraya's debut collection of poetry, even this page is white, is a bold, timely, and personal interrogation of skin — its origins, functions, and limitations. Poems that range in style from starkly concrete to limber break down the barriers that prevent understanding of what it means to be racialized. Shraya paints the face of everyday racism with words, rendering it visible, tangible, and undeniable.
---
CONTAGIOUS EXCHANGES features two dynamic writers bridging genre, style, sensibility, and all the markers of identity in queer lives. Cross-pollinating spoken word with literary fiction, poetic experimentation with creative nonfiction, hybrid work with narrative prose, CONTAGIOUS EXCHANGES seeks to explode boundaries so that critical engagement can thrive.
This event is free and open to the public. The bar will be open.
---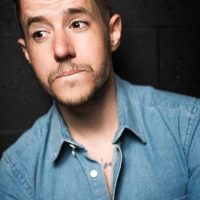 Chase Joynt was recently awarded the EP Canada/Canada Film Capital Award for Emerging Canadian Artist and jury awards for Best Documentary and Best Short. As a recipient of a Mellon Fellowship in Arts Practice and Scholarship at the University of Chicago, Joynt's recent speaking engagements include Harvard University, Princeton University, NYU, The New York Academy of Medicine, University of Manchester, UC Berkeley, and the Museum of Contemporary Art, Chicago. Joynt holds a BA from the UCLA School of Theater Film and Television, and is a PhD candidate in Film at York University where he holds a Provost Dissertation Scholarship. His latest film, Between You and Me, launched online as one of the lead projects for CBC's new Digital Docs Series in June 2016.
---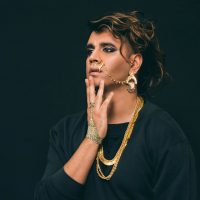 Vivek Shraya is a Toronto-based artist whose body of work includes several albums, films, and books. Her debut novel, She of the Mountains, was named one of The Globe and Mail's Best Books of 2014. Shraya is a three-time Lambda Literary Award finalist, a 2015 Toronto Arts Foundation Emerging Artist Award finalist, and a 2015 recipient of the Writers' Trust of Canada's Dayne Ogilvie Prize Honour of Distinction. Her first children's picture book, The Boy & the Bindi, will be published by Arsenal Pulp Press in 2016.
---
Mattilda Bernstein Sycamore is most recently the author of a memoir, The End of San Francisco, which won a Lambda Literary Award, and the editor of Why Are Faggots So Afraid of Faggots?, an American Library Association Stonewall Honor Book.