Convergence in Verse: Da', Laser, Rivera, Schlegel, and Tahat
Join us for a reading of five poets—Laura Da', Jessica Laser, Rob Schlegel, Dujie Tahat, and Philadelphia poet laureate Raquel Salas Rivera—who are gathering at the crossroads of language, geography, community, and self.
About the Readers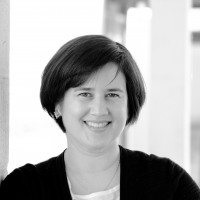 Laura Da' studied at the University of Washington and the Institute of American Indian Arts. She is the author of Instruments of the True Measure (University of Arizona Press, 2018) and Tributaries, which received an American Book Award from the Before Columbus Foundation. She is the recipient of fellowships from Hugo House and the Jack Straw Writers Program. Da' is Eastern Shawnee. She lives near Seattle, Washington.
---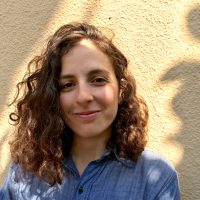 Jessica Laser is the author of Sergei Kuzmich from All Sides (Letter Machine Editions, 2019). A graduate of the Iowa Writers' Workshop, she has taught at Brown University, the University of Iowa, Manhattanville College, Parsons School of Design, and SUNY Purchase. She is currently pursuing a doctorate in English literature at UC Berkeley.
---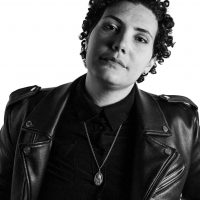 Raquel Salas Rivera is the 2018-19 Poet Laureate of Philadelphia. They are the author of while they sleep (under the bed is another country) from Birds, LLC, and the inaugural recipient of the Ambroggio Prize from the Academy of American Poets for their book x/ex/exis. They are the author of six chapbooks and four other full-length poetry books. Their fourth book, lo terciario/the tertiary, was on the 2018 National Book Award Longlist, and was selected by Remezcla, Entropy, Literary Hub, mitú, Book Riot, and Publishers Weekly as one of the best poetry books of 2018. From 2016–2018, they were coeditor of The Wanderer and co-editor of Puerto Rico en mi corazón, a collection of bilingual broadsides of contemporary Puerto Rican poets. They have received fellowships and residencies from the Sundance Institute, the Kimmel Center for Performing Arts, the Arizona Poetry Center, and CantoMundo.

---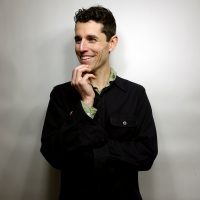 Rob Schlegel is the author of three, award-winning poetry collections. His most recent, In the Tree Where the Double Sex Sleeps, was selected by Brenda Shaughnessy for the 2018 Iowa Poetry Prize and was published in April 2019. His poems have appeared in Bennington Review, Boston Review, Lana Turner, Poetry, Poetry Northwest, and elsewhere. With the poets Daniel Poppick and Rawaan Alkhatib, he coedits The Catenary Press, publisher of handmade chapbooks. He lives online at robschlegel.com.
---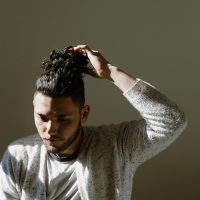 Dujie Tahat is a Filipino-Jordanian immigrant living in Washington state. His poems have been published or are forthcoming in Sugar House Review, Nashville Review, The Southeast Review, Shenandoah, Hampden-Sydney Poetry Review, The American Journal of Poetry, and elsewhere. Dujie has earned fellowships from the Richard Hugo House and Jack Straw Writing Program. He serves as a poetry editor for Moss and Homology Lit and cohosts The Poet Salon podcast. He got his start as a Seattle Poetry Slam Finalist, a collegiate grand slam champion, and Seattle Youth Speaks Grand Slam Champion, representing Seattle at HBO's Brave New Voices.