Dark Traffic: Joan Naviyuk Kane, with Jon Davis, Rone Shavers, and Jake Skeets
Writers Jon Davis, Rone Shavers, and Jake Skeets join Joan Naviyuk Kane to celebrate the release of her latest collection, Dark Traffic, a book that creates landmarks through language, and in which speakers describe traumas in order to survive and move through them. Readers of Kane's work will see the arctic and subarctic, but also, more broadly, America, and the exigencies of motherhood, indigenous experience, feminism, and climate crises alongside the near-necropastoral of misogyny, violence, and systemic failures.
---
About the readers
J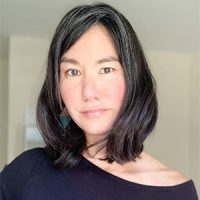 oan Naviyuk Kane's most recent book is Dark Traffic. She has received a Guggenheim Fellowship, a Whiting Writer's Award, an American Book Award, the United States Artists Creative Vision Award, the Donald Hall Prize, the Native Arts and Cultures Foundation National Artist Fellowship, and fellowships from the Radcliffe Institute, the Rasmuson Foundation, the School for Advanced Research, and Brown's Center for the Study of Ethnicity and Race. A lecturer in the department of Race, Colonialsm and Diapsora at Tufts, she also teaches creative writing at Harvard, Tufts, and the Institute of American Indian Arts.
---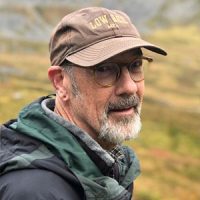 Jon Davis is the author of six chapbooks and seven full-length poetry collections, including Improbable Creatures, An Amiable Reception for the Acrobat, and Above the Bejeweled City, all published by Grid Books. Davis also co-translated, with the author, Iraqi poet Naseer Hassan's Dayplaces (Tebot Bach, 2017). He has received a Lannan Literary Award, the Lavan Prize from the Academy of American Poets, A GE Younger Writers Award, the Off the Grid Poetry Prize, and two National Endowment for the Arts Fellowships. He taught for 30 years, 28 of them at the Institute of American Indian Arts. In 2013, he founded the IAIA low residency MFA in Creative Writing, which he directed until his retirement in 2018.
---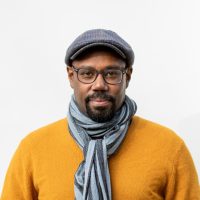 Rone Shavers is author of the experimental Afrofuturist novel Silverfish (Clash Books), a finalist for the CLMP Firecracker Award in Fiction and one of The Brooklyn Rail's "Best Books of 2020." His work has appeared in numerous journals, including Another Chicago Magazine, Big Other, Black Warrior Review, PANK, and The Operating System. Shavers' non-fiction essays and essay-length reviews have appeared in such diverse publications as American Book Review, BOMB, Electronic Book Review, Fiction Writers Review, and The Quarterly Conversation. He is fiction and hybrid genre editor at Obsidian: Literature and Arts in the African Diaspora, and he teaches courses in creative writing and contemporary literature at The College of Saint Rose in Albany, New York
---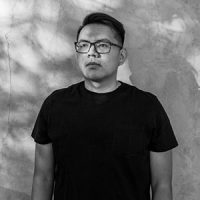 Jake Skeets is the author of Eyes Bottle Dark with a Mouthful of Flowers, winner of the National Poetry Series, Kate Tufts Discovery Award, American Book Award, and Whiting Award. He is from the Navajo Nation and teaches at Diné College.